Coiling with Reclaimed Materials
Weaving with your waste - 17 & 24 April 2019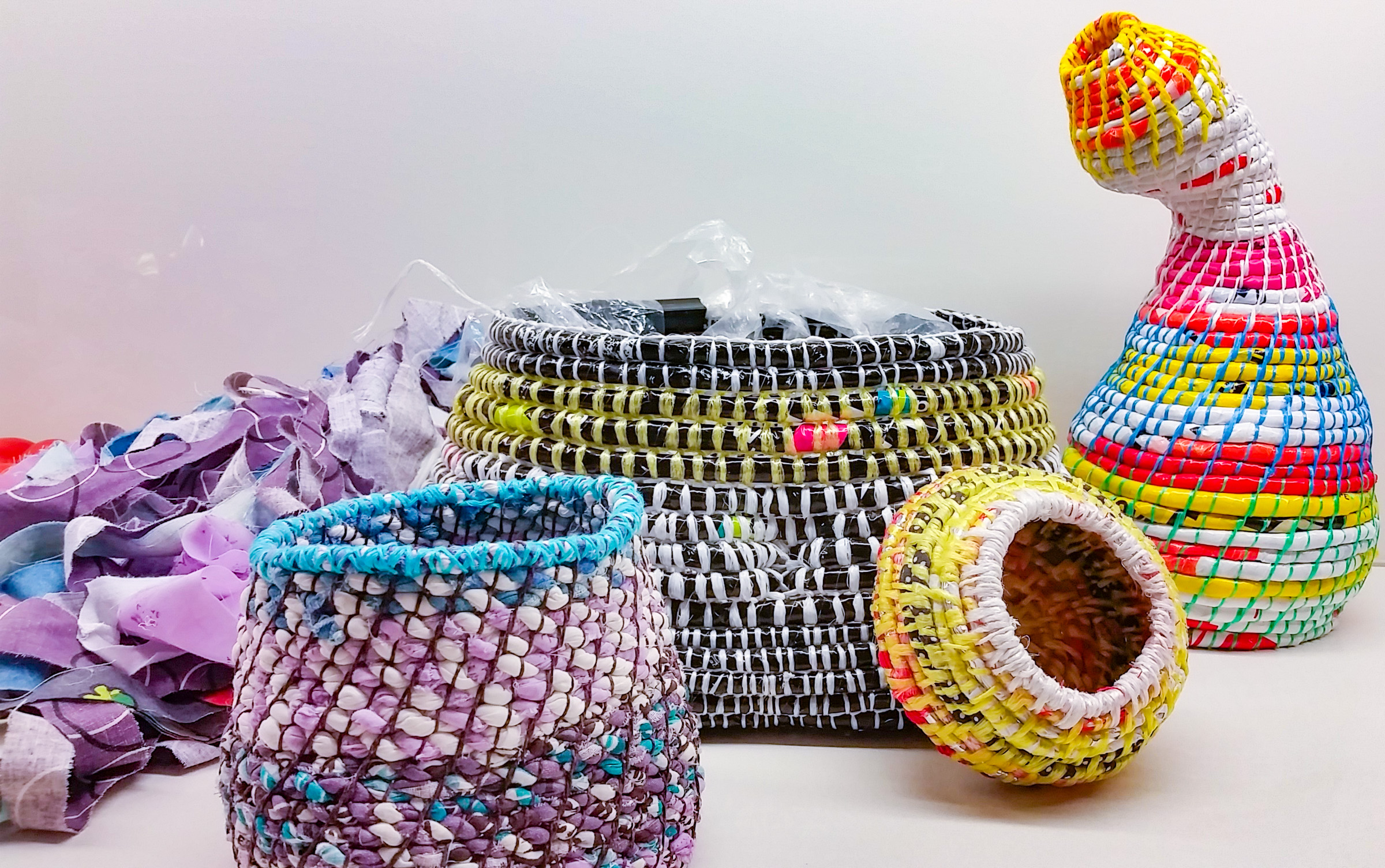 NOTE: This workshop is over 2 sessions, your booking will be for both sessions. There is a $10 materials fee payable to the tutor on the first Wednesday.
Description
Here's a sculpture workshop to make an environmental difference! Learn how to twist and coil plastic bags and fabrics to create colourful, sculptural, practical vessels from waste materials.
Feeling frustrated at all that plastic going to landfill? Wanting a creative memory keepsake from that old school shirt or Nanna's tablecloth?
Join sculptor Cherry Corr for two relaxing evening sessions as you learn a range of techniques based on the ancient basketry process of Coiling. You'll learn how to upcycle reclaimed waste materials including plastic bags, plastic packaging and old clothing to create a unique vessel.
Materials fee of $10 p/p supplies needles, binding material and some prepared recycled plastics and fabrics.
Please bring
Sharp scissors
Collected plastic bags and soft flexible plastic packaging (e.g. thick shopping bags, bread bags, pre-packaged fruit and vegetable bags, colourful biscuit and chip packets, dry-cleaning covers etc.)
2 clean household fabric items destined for the discard pile, e.g. clothing, tea towels, linen or remnant fabrics – to be cut up
Please note: Do not bring thin plastic supermarket and produce bags.
All plastic food packaging must be washed and dried before class. Wash them in warm water and dishwashing detergent, rinse and hang out to dry.