Collage And Printmaking: Sea Creatures
17 January 2018
With sea creatures as our inspiration, and using acrylic paint, we will experiment to make an artwork from which we will be mono printing, stencilling and collaging, creating a series of spontaneous and beautiful marine images to take home.
All art materials supplied.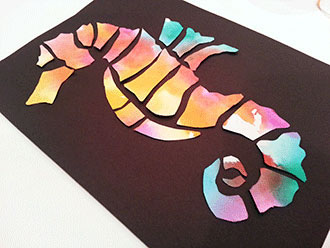 Who's Attending
One person is attending Collage And Printmaking: Sea Creatures – 17 January 2018
Tickets are not available as this event has passed.