Creative Illustration
With Nettie Lodge - Term 2 2021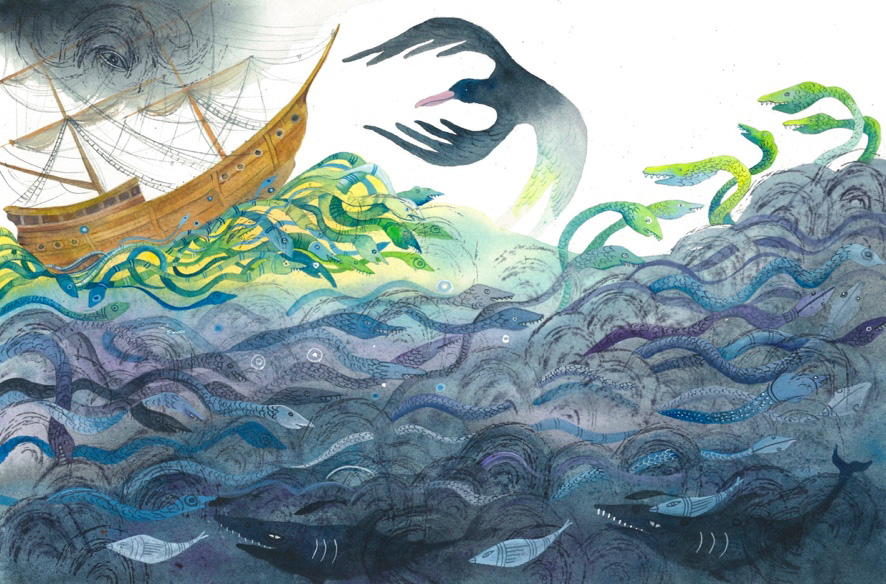 Illustration is the art of storytelling through images. Illustrating a narrative creates a subtext for words while communicating and orchestrating an emotional response. Words and stories can be illustrated in many ways, from the abstract to the realistic, using many different mediums.
It is not necessary to be able to draw an image realistically to achieve a beautiful and creative illustration that ignites our imagination and enhances the words. Many varied techniques can create this outcome. Like theatre, it allows the viewer a glimpse into another dimension beyond the words.
Nettie Lodge presents an 8 week course in Creative illustration, for those interested in developing their creativity through a project such as a hand made artist book, a picture book, a travel diary, or, a series of artworks based on a specific subject.
The course is tailored to the specific style and needs of each participant. Throughout the course, Nettie will collect a cross section of weekly creative exercises from all participants and will make an artist book from the work, which will be given as a printed keepsake to each participant, at the end of the course.
The hands- on course will focus on developing perceptual, imaginative and technical skills to create a personal narrative project. General technical and creative drawing and painting skills for the purpose of illustration will include watercolour, collage, photomontage, pen and ink, mono printing, pencils and pastels.
Week 1: Reading between the Lines:
Dissecting a text and creating a visual response through various creative exercises including pencils, watercolour, collage (text supplied)
Week 2: Exploring variety
Creating a variety of visual responses to a poem, including watercolour, pen and ink, B&W, colour (poem supplied)
Week 3: Your project
Each participant will bring their own narrative for discussion. We will do a series of creative exercises based on each narrative.
Week 4: The abstract
Interpreting words into an abstract image using a variety of mediums and exercises.
Week 5: Expression
A series of exercises and techniques aimed at achieving expression and emotion in characters and atmosphere using various mediums (reference supplied).
Begin thumbnails for individual project
Week 6: Format and composition
A series of exercises and techniques aimed at achieving dynamic compositions.
Continue work on individual project.
Week7: Using inspiration
A series of exercises and techniques based on an object or image that inspires you (supplied by participants).
Continue work on own project.
Week 8: Finishing projects and critiques
Working on individual projects and a group critique.
Cost
8 Week Term – $400 (materials not included)
PLEASE NOTE: Sydney Art Space vouchers are not transferable for this coursework
Contact Nettie to book in or for more information:
nettiel@iprimus.com.au
P: 0410 078 754
Nettie Lodge
Nettie Lodge is an artist, author and illustrator of children's books.
Her current project is Tell Tails, An Anthology for Animals, which she is writing and illustrating. It will be published later this year by Green Olive Press.
Her most recent major solo exhibition was based on the poem The Rime of the Ancient Mariner by Samuel Taylor Coleridge and held at the Manly Art Gallery and Museum.
She works in Sydney as a freelance illustrator from her studio on Scotland Island in Pittwater, north of Sydney.