Curious Cactus Gardens
Kids Art Club – 22 April 2020, 10am – Online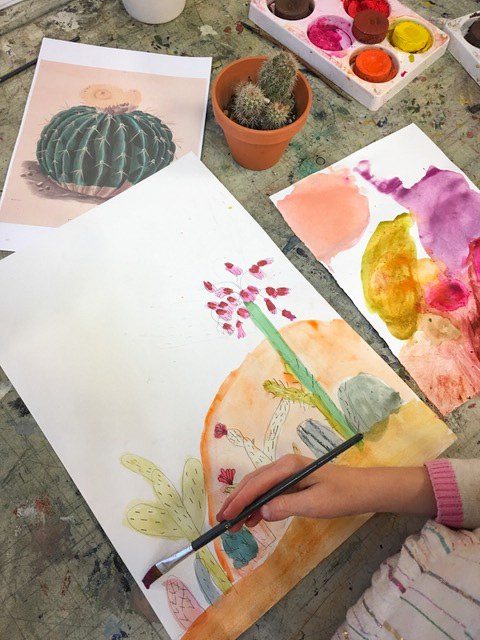 Travel through a cactus landscape in your imagination! We will be drawing inspiration from both real cactuses and images to build intricate compositions and create stunning watercolour paintings!
Materials List
Set of watercolour or poster paints
Nylon brushes – make sure to have one large brush
A good gsm cartridge paper A1 or A2 size is best
Pencils
Eraser
Sharpener
Some visual materials to draw from (eg. images of cactuses)
This is an Online Course using the Zoom platform
Classes will be limited to a minimum of 6 and a maximum of 12 participants. You can enrol as usual below.
You will need to be enrolled no later than 2 days before the class starts and you will need to get your materials before class starts too, most materials you will have at home. Those you don't have you can get from your nearest art supplies shop. If you live or work near Mona Vale we recommend purchasing materials from The Art Shop Mona Vale.
You will be sent a link to join the zoom workshop after you enrol and again 15 minutes before the class starts, you will be prompted to install the zoom app or program after you click the sent link so that you can join the workshop. This is FREE!
So have your computer and art materials ready in front of your art work area!
Notes for Online Classes
For best use of our Zoom online workshop please see instructions below:
To begin the children will be muted and will be asked to raise their hand to speak if they have a question.
Please work from a computer where possible instead of phone.
Make sure the children are in a light area and not back lit.
Ensure there is minimal background noise and disturbance around the children participating .
All these things will improve the flow of sessions for participants, thank you :)