Curious Cactus Gardens
Kids Art Club – 22 April 2020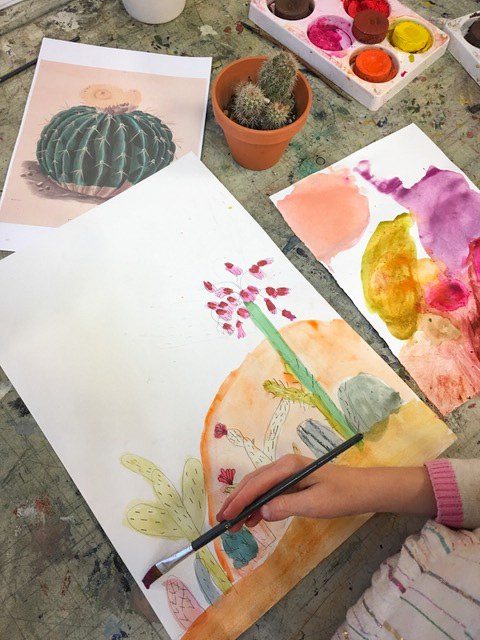 Travel through a cactus landscape in your imagination! We will be drawing inspiration from both real cactuses and images to build intricate compositions and create stunning watercolour paintings!
Full Day of Fun
Give your child a full day of creative fun by booking them into this workshop and Coil Handbuilding Cactus Sculptures. Includes free supervision over lunch. Please bring lunch, a drink and healthy snacks.
Creative Kids Rebate
You can use a $100 Creative Kids Rebate Voucher if you book the same child into both workshops on this day.
PLEASE NOTE:
You must purchase the 'Dual Enrolment' and enter coupon code 'CK' during checkout to receive the $100 discount, and separately enter your child's voucher number and details.
Only 1 'Dual Enrolment' is allowed per order. Please place multiple orders to obtain the rebate for more than one child.