Drawing Australian Flora
With Sandrine Levallois – 3 Workshop Series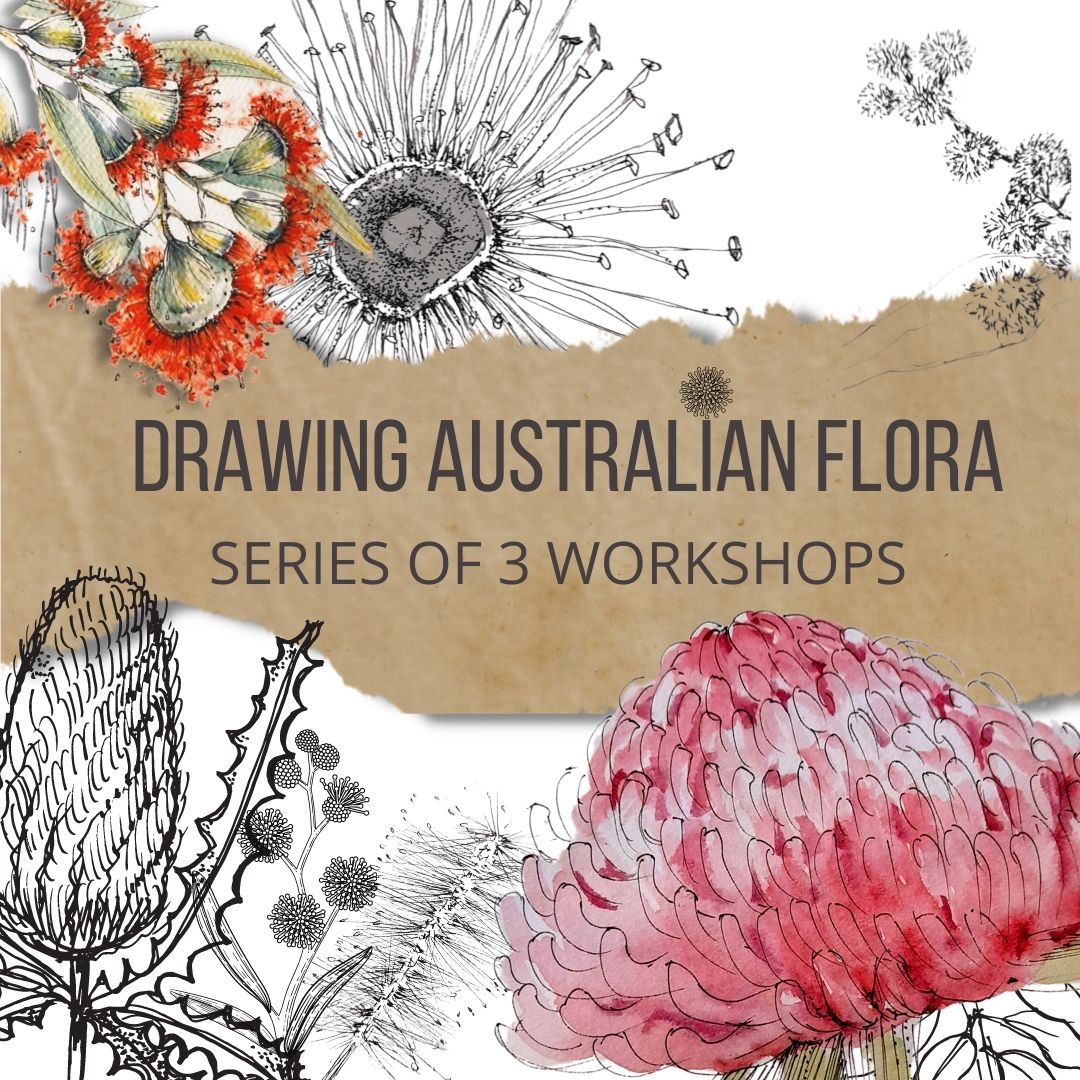 Join Sandrine on a drawing adventure based around the Australian native flora.
A series of 3 workshops which will focus on the very unique and unusual qualities of the Australian Flora. Option to join 1 class, 2 classes or all!
In each workshop we will be focusing on breaking down, understanding and capturing various forms and attributes. This is a fun series and I will encourage you to explore, experiment and allow yourself to be surprised by what comes out!
Join 1 class, 2 classes or all 3!
Note from Sandrine
You will need an A3 watercolour (300gsm minimum) pad and A4 or A3 sketchbook (150 gsm ok). In the past I provided watercolour and drawing paper, however I feel that for this series the fun will be the exploration, therefore it would be a wonderful thing for the students to develop their own library of drawing in one single location. So much can be done with a sketchbooks and abundance of paper!
More info Onespacecollective.com.au
Cost: $60 per workshop, $155 for 3
More info and book here: onespacecollective.com.au/events.html
Please contact Sandrine with any enquiries: hello@onespacecollective.com.au