Eco Dyeing From Your Garden
17 April 2019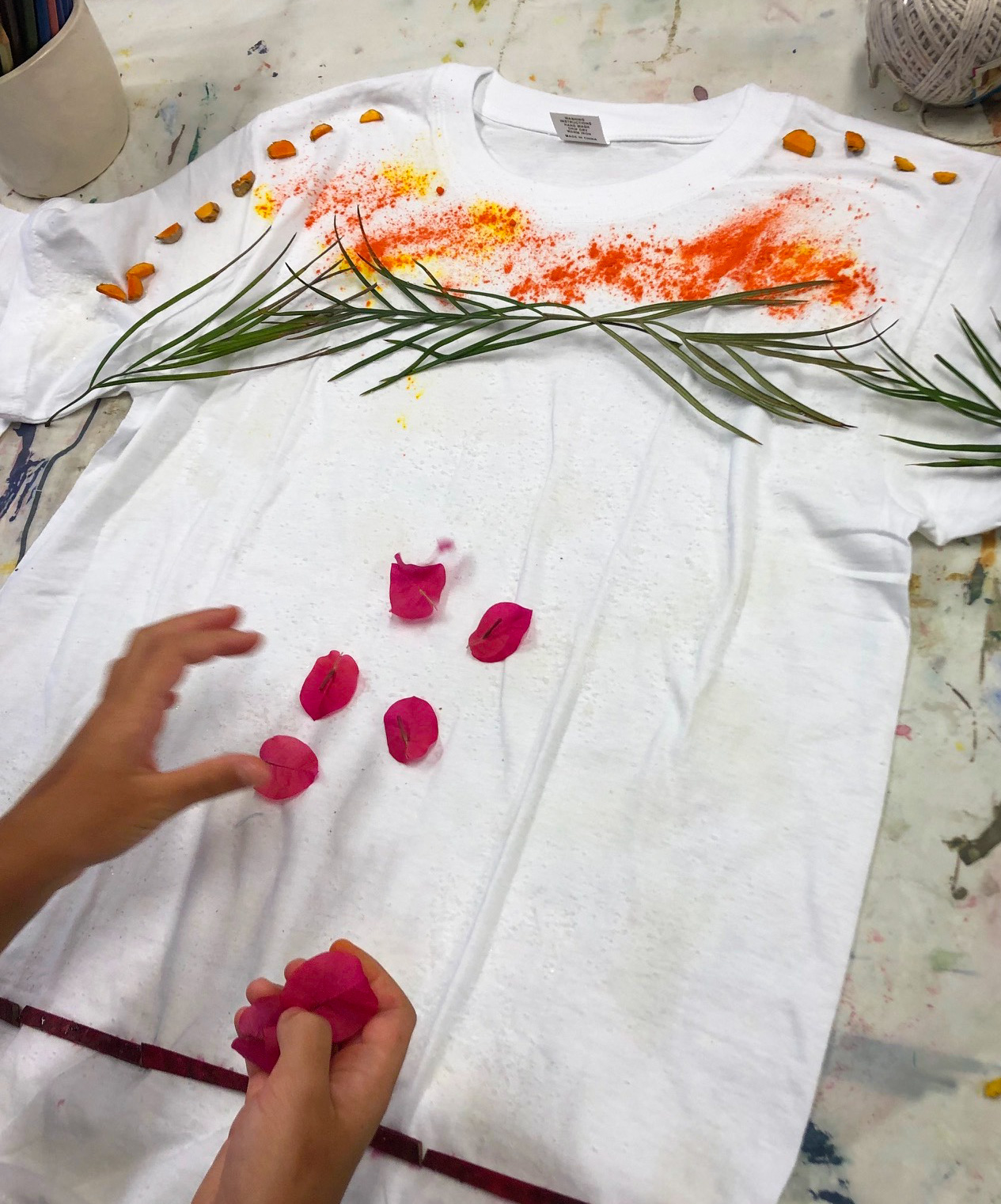 Using plants from your own garden or nature strip you will learn some of the basics for eco dyeing. We begin by making patterns from the leaves and flowers you have collected, these will be steamed in the eco dye pot on the stovetop and be ready to take home and open up to see what treasures are inside! You will then have an eco dyed cotton t shirt to wear around the hood!
You can also bring a plain silk or cotton garment from home to also experiment with :)
Please bring some interesting plant material from your garden.
T shirt and all other materials supplied.