Eco Dyeing From Your Garden
17 April 2019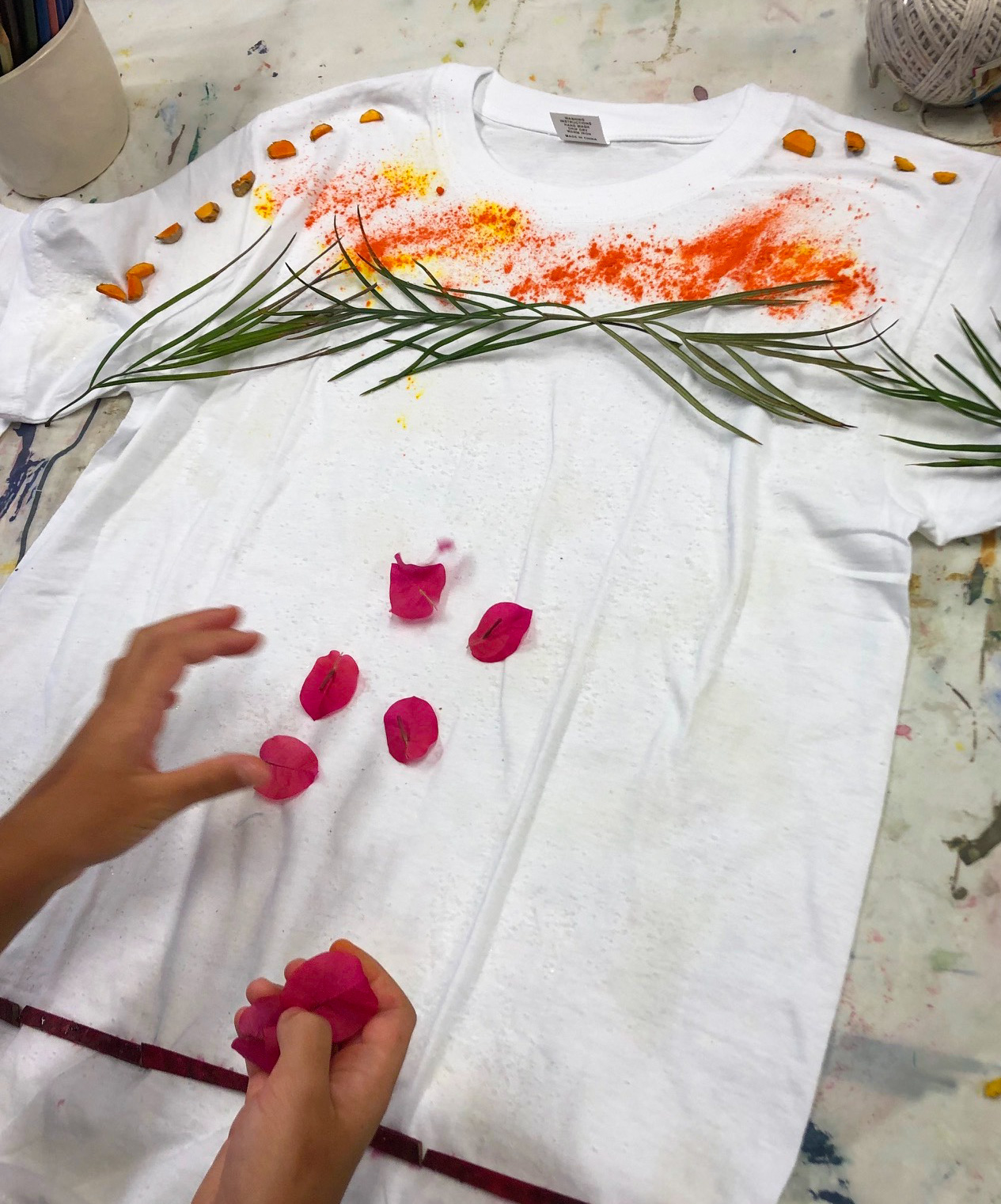 Using plants from your own garden or nature strip you will learn some of the basics for eco dyeing. We begin by making patterns from the leaves and flowers you have collected, these will be steamed in the eco dye pot on the stovetop and be ready to take home and open up to see what treasures are inside! You will then have an eco dyed cotton t shirt to wear around the hood!
You can also bring a plain silk or cotton garment from home to also experiment with :)
Please bring some interesting plant material from your garden.
T shirt and all other materials supplied.
Sydney Art Space is now a registered Creative Kids provider!
Book your child into both the morning and afternoon workshops on 17th April and use your child's $100 Creative Kids Voucher. Free lunchtime supervision gives your child a full day of creativity.
If you book with a valid Creative Kids Voucher this whole day of creativity will cost you $5!
Please pack lunch and extra healthy snacks if your child is with us the whole day.
Morning workshop details can be found here
Phone 0402 532 957 or email info@sydneyartspace.com if you wish to use your Creative Kids Voucher for the two workshops on the 17th April 2019.
You will be asked to supply the following information:
A valid Creative Kids Voucher number.
Child's full name as written on the voucher.
Child's date of birth.
Bookings are not confirmed until your Creative Kids Voucher has been redeemed. Please allow 10 working days for confirmation, which is how long Service NSW can take to redeem vouchers.