In the footsteps of the masters: Marino Marini
Danzatrice – Female Bust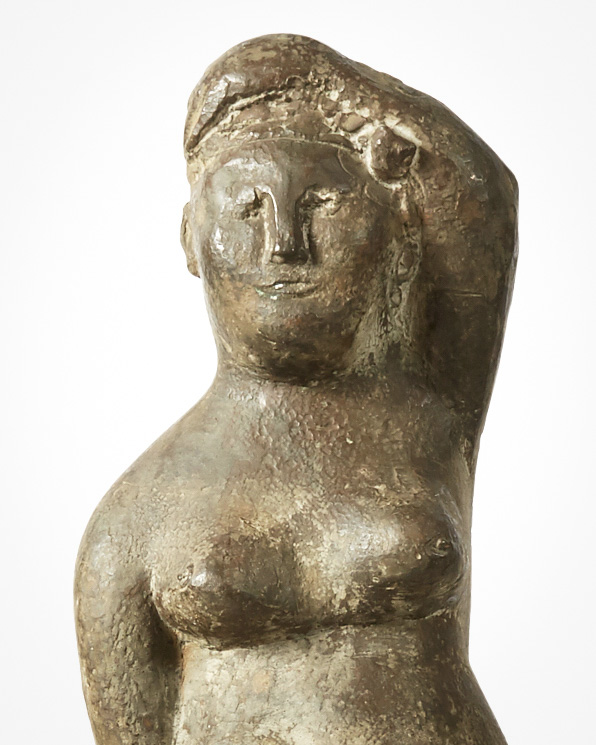 Be inspired by the gestural and poignant sculpture of Italian master Marino Marini in this online 6 session clay hand-building workshop to recreate a female bust from one of Marini's masterpieces!
OVERVIEW –
WEEK 1
Building the basic armature for the bust exploring proportional values, stability, flexibility and construction of the foundations.
WEEK 2
Finalising the armature and beginning clay hand-building construction of the outer form investigating the interrelationships of shapes.
WEEK 3
Developing formwork for top of ribs, neck, skull and arms.
WEEK 4
Observing proportions of facial features, developing 3 dimensional qualities of integrated shapes, seeing for height, width and depth.
WEEK 5
Developing the clay hand-building construction work to achieve formed modelling over the armature.
WEEK 6
Finishing our developing modelling.
WEEK 7
Removing underlying armature in readiness for firing, building internal supports, discussing finalising of modelling and patinas.
ART MATERIALS YOU WILL NEED:
1 bag air drying clay for hand building (in stock at The Art Shop Mona Vale)
1 wooden board to build sculpture on
2 small sections of square beam lumber (approx. 25cm length x 4cm width x 4 cm depth)
1 metal coat-hanger
pair of flat nosed pliers
gaffer tape
painters cream tape
scissors
kitchen knife
fishing line for cutting clay
newspaper
2 plastic bags (lightweight dry cleaning bags ideal)