Kids Art Club
5-10 years old – Term 2 2020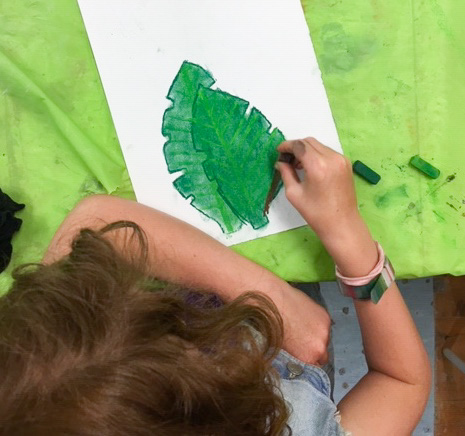 The creative act is fundamental in providing an opportunity for children to connect with their innate creativity whilst having fun! During the term students will explore a range of techniques/materials focusing on building foundational skills whilst harnessing their own unique creative expression. Watercolour, ink, pencil, charcoal, clay and pastels will be among the materials used to build unique compositions. We will weave into our work the seasons, nature, dreams and story as we draw inspiration from life & imagination.
CREATIVE KIDS REBATE APPLIES:
You can use a $100 Creative Kids Rebate Voucher if enrolling for 5 sessions. To find out all about it and how to apply for your 2020 voucher please go to: www.service.nsw.gov.au/transaction/apply-creative-kids-voucher
Please note:
You must enter coupon code 'CK' during checkout to receive the $100 discount, as well as separately entering your child's voucher number.
Please place multiple orders if you wish to use vouchers for more than one child.
MATERIALS LIST
Nylon Brushes (please include a range of sizes)
Watercolours OR Tempera Poster paint set
Oil pastels (12 set minimum)
Chalk Pastels (12 set minimum)
A1 Cartridge paper (minimum A2 size)
Willow charcoal/graphite pencil/eraser/sharpener
Acrylic paints (to paint air dry clay work in between classes)
Air drying clay
Course Outline
WEEK 1. SOMEONE I LOVE (Oil Pastels)
We will begin by drawing a portrait of someone who is close to us. Children will be working with oil pastels and watercolour to create vibrant and unique paintings whilst learning about colour, composition and narrative.
WEEK 2. BOTANICAL DRAWING (Charcoal)
We will be working with charcoal for children to experience the beauty of this simple medium whilst exploring shading, mark making, line and composition.
WEEK 3. AUTUMN FLOWERS (Chalk Pastels)
Following on from the previous week we will be exploring bringing colour into our botanical series using pastels. We will begin exploring colour, composition and various blending techniques.
WEEK 4. CLAY LEAF BOWLS (Clay Sculpting)
Working with air dry clay we will shape beautiful autumn leaves and imprint patterns into clay. Our beautiful bowels can then be painted at home during the week for some extra fun ready to show our class the following week.
WEEK 5. NIGHT OWLS (oil pastels & watercolour)
Children will begin by making preliminary sketches and then go on to paint their beautiful wise night owls.
(classes are subject to change*)
Waiting list: Please leave your details if you would like to be informed of openings for this class or if it runs again...