Kids Art Club
Term 1 2021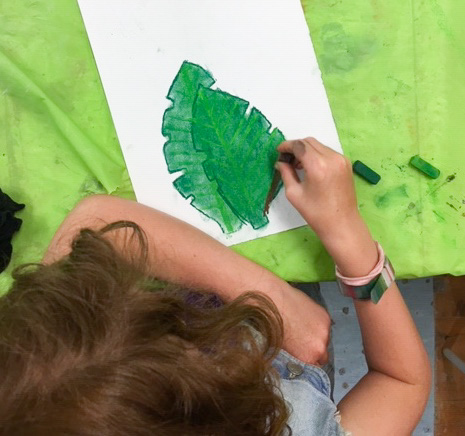 The creative act is fundamental to growth and development! Our Kids Club art classes provide an opportunity for children to connect with their innate creativity whilst having fun! During the term students will explore a range of techniques/materials focussing on building foundational skills whilst harnessing their own unique creative expression. Watercolour, ink, pencil, charcoal, clay and pastels will be amongst the materials used to build unique compositions. We will weave into our work the seasons, nature, dreams and story as we draw inspiration from life & imagination.
Please ensure your child brings:
Appropriate clothing or Art Apron to protect School Uniform (Spare Aprons will also be available)
Afternoon Tea / Snack & Water Bottle
WEEK 1:
CLAY BUNNIES (CLAY)
Children will learn to create animal forms by making their clay bunny pieces. These will then be fired and glazed later in the term ready to take home for Easter.
WEEK 2:
CACTUS GARDENS (WATERCOLOURS)
Drawing inspiration from still life & desert images the children will create their magical cactus gardens
WEEK 3:
UNDER THE SEA (WATERCOLOURS)
Using oil pastel and watercolours children will learn to create detailed compositions to paint their own under the sea scenes.
WEEK 4:
CLAY BUNNIES (CLAY)
Children will paint, decorate & embellish their clay bunnies which will then be fired and ready for Easter!
WEEK 5:
SUNFLOWER SUNS (PASTELS)
Children will learn how to draw glowing sunflowers suns as we say goodbye to summer.
WEEK 6:
SWANS AT THE POND (PASTELS)
Children will create their tranquil pond scenes filled with reeds, duck, swans and more.
WEEK 7:
EASTER EGG HUNT (WATERCOLOUR)
Children will create a range of beautiful watercolour Easter egg artworks with a variety of fun patterns to make each unique. Perfect to hang individually or as a garland for the Easter festivities.
WEEK 8:
EASTER EGG HUNT (DRAWING)
This week, children be preparing their easter cards, clay bunnies & Garlands to take home. We will also do a fun collaborative activity in the theme of Easter.
WEEK 9:
EASTER LANTERNS (DRAWING/PAINTING/CONSTRUCTION)
Children will draw and paint Easter themes which will then be constructed into beautiful Easter lanterns to light up your home.
Creative Kids Rebate
You can use a $100 Creative Kids Rebate Voucher if enrolling for a half or full term. To find out all about it and how to apply for your 2020 voucher please go to: www.service.nsw.gov.au/campaign/creative-kids
NOTE: When enrolling for a course or workshop please make sure you put the appropriate number of students enrolling in the enrolment box.