Kids Art Club
Term 4 2020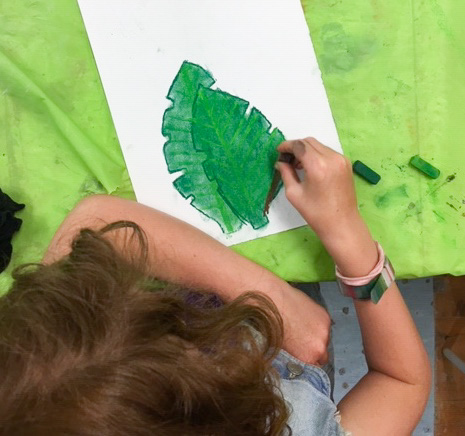 The creative act is so fundamental and classes provide an opportunity for children to connect with their innate creativity whilst having fun! During the term students will explore a range of techniques/materials focussing on building foundational skills whilst harnessing their own unique creative expression. Watercolour, ink, pencil, charcoal, clay and pastels will be amongst the materials used to build unique compositions. We will weave into our work the seasons, nature, dreams and story as we draw inspiration from life & imagination.
Please ensure your child brings:
Appropriate clothing or Art Apron to protect School Uniform (Spare Aprons will also be available)
Afternoon Tea / Snack & Water Bottle
What we will cover over the term:
Week 1. Spring Flowers (Chalk Pastels)
Using chalk pastels children will learn how to work with blending & composition to create their colourful spring blooms
Week 2. Seed Pods (Pencil & Charcoal)
Looking at the cross section of seed pods children will create graphic & intricate designs in charcoal
Week 3. Haunted Houses (Watercolour)
Some halloween fun! Children will paint luminous night scenes filled with webs, ghosts and ghouls.
Week 4. Wind Chimes (Clay)
Working with clay we will shape beautiful ornaments and carve patterns into our designs
Week 5. Coral Gardens (Chalk Pastel)
Children will learn how to draw various designs & forms in chalk pastels to build their wonderful coral reefs
Week 6. Wind Chimes (Painting & Assembling)
Children will paint & assemble their beautiful wind chimes ready to hang at home
Week 7. Under the Sea (Watercolour)
Children will begin by making preliminary sketches and then go on to paint their under the sea scenes
Week 8. Elephant at the Waterhole (chalk Pastels)
Children will explore drawing elephant form in their interactive drawing with hidden waterhole
Week 9. MONO PRINTING (printmaking)
Children will learn to carve/cut materials to make repeat patterns and fun designs.
Week 10. Mythical Sea Creatures (Oil Pastels)
A collaborative activity that always brings a bucket of joy as children work together to create these mythical creatures
Creative Kids Rebate
You can use a $100 Creative Kids Rebate Voucher if enrolling for a half or full term. To find out all about it and how to apply for your 2020 voucher please go to: www.service.nsw.gov.au/campaign/creative-kids
Please note:
You must enter coupon code 'CK' during checkout to receive the $100 discount, as well as separately entering your child's voucher number.
Please place multiple orders if you wish to use vouchers for more than one child.
NOTE: When enrolling for a course or workshop please make sure you put the appropriate number of students enrolling in the enrolment box.