Kids Art Workshop – Printmaking and Collage: Sydney Bush Birds
18 July 2018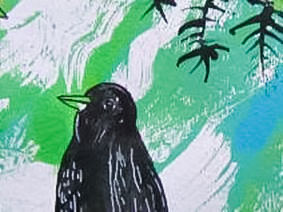 Using different multi-media techniques you will explore the world of mono printing using acrylic paints and collage to create a beautiful Sydney Bush bird artwork.
Older siblings, parents and grandparents are welcome to enrol in this workshop to share the creative experience with their loved one.
Who's Attending
6 people are attending Kids Art Workshop Printmaking and Collage: Sydney Bush Birds – 18 July 2018
Class nearly full:
only 1 place left
Waiting list: Please leave your details if you would like to be informed of openings for this class or if it runs again...