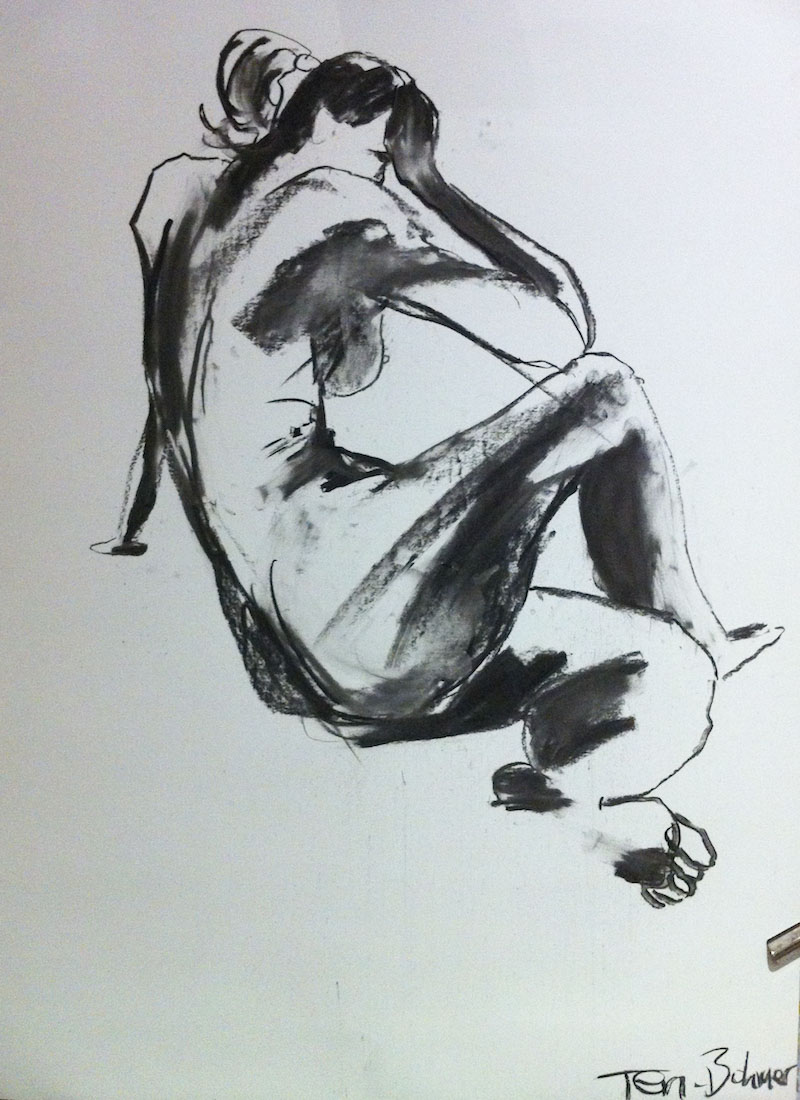 A celebration of human existence.
Yvette explores the figure considering angles, motions, shadows, weight, line and anatomy. You will consider the limbs of the human form to allude to the energy and action rather than the true realism of the pose.
Capturing and expressing human life with gestural marks created by observation using feeling derived by visual sensation; enables a raw expressive mark entwining and forming into the figure.
You will be guided to pursue and celebrate the beauty of the human form all the while capturing emotions as they are conveyed through the lyrical motions throughout the body.