Pastels FULL ON COLOUR!
With Tam Cao – 9 July 2017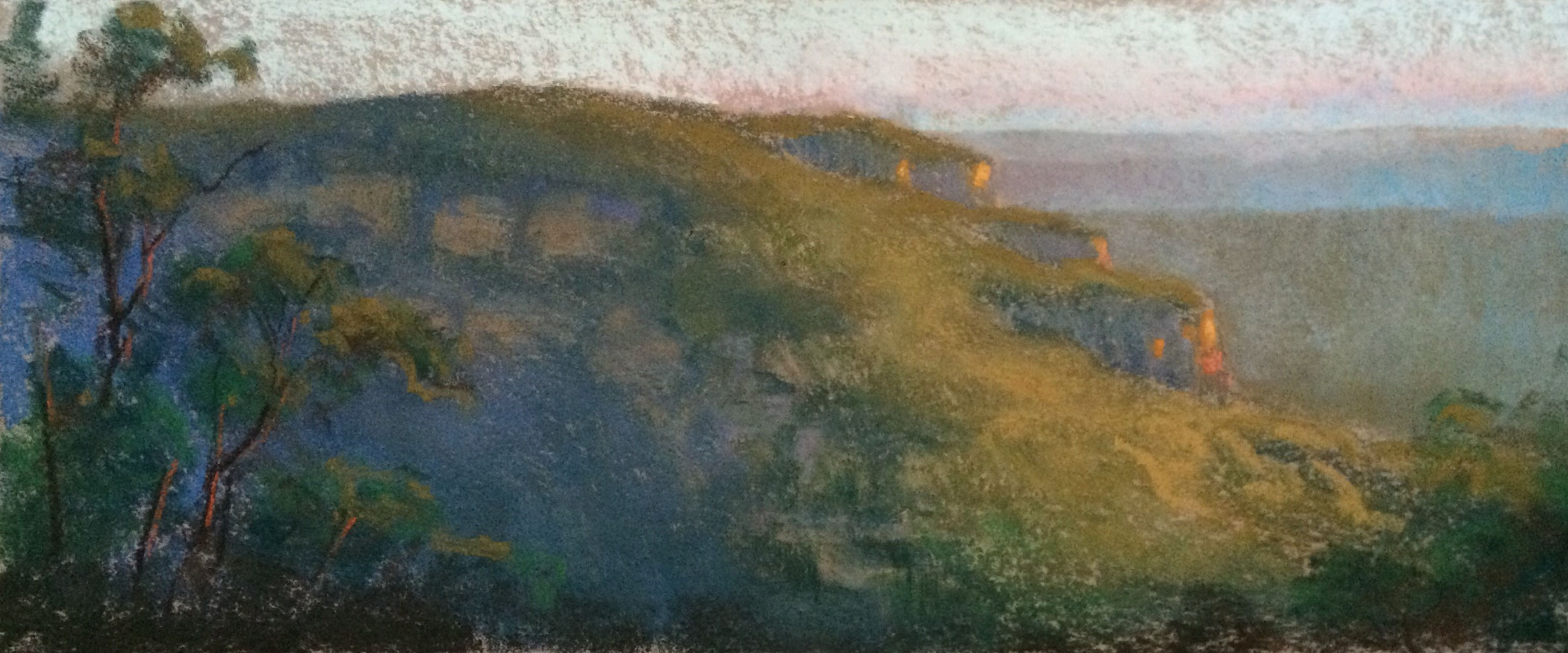 In this workshop we will be looking at our pastel sets and like the Impressionists layering colours side by side on the canvas rather than mixing colour on the palette. With pastels this allows one to use a much more limited range of colours. It is still advised to get as many pastel colours as possible as the more colours you have the less blending is required and the more spontaneous and brilliant your painting will be. I suggest for a beginner with a small budget to get at least the Mungyo 64 student half stick set (mps – 64) or if you have a bit more of a budget get a Rembrandt minimum 45 portrait set with a set of softer pastels ie Schmincke or Senelier also in minimum 45 set.
We well be painting a landscape from a photograph viewed from a tablet or I-phone. As you are able to manipulate the photograph to achieve high brightness and saturation this is preferable to a print out of a landscape.
MAKE YOUR OWN PASTEL PAPER!
Materials to make your own pastel paper
Reeves 300 gsm watercolour paper (or any paper minimum 300 gsm )
Matisse transparent gesso ( translucent pastel primer )
Matisse Acrylic mars violet structure
Matisse Titanium white
large brush
medium size sponge
MATERIALS TO PAINT
Pastels (as suggested above)
Pastel paper (make your own)
electric eraser
sanguine pastel pencil
2 lettering clips
masking tape