Sculpture Lifeclass Intensive with the Model
10 & 11, 17 & 18 October 2020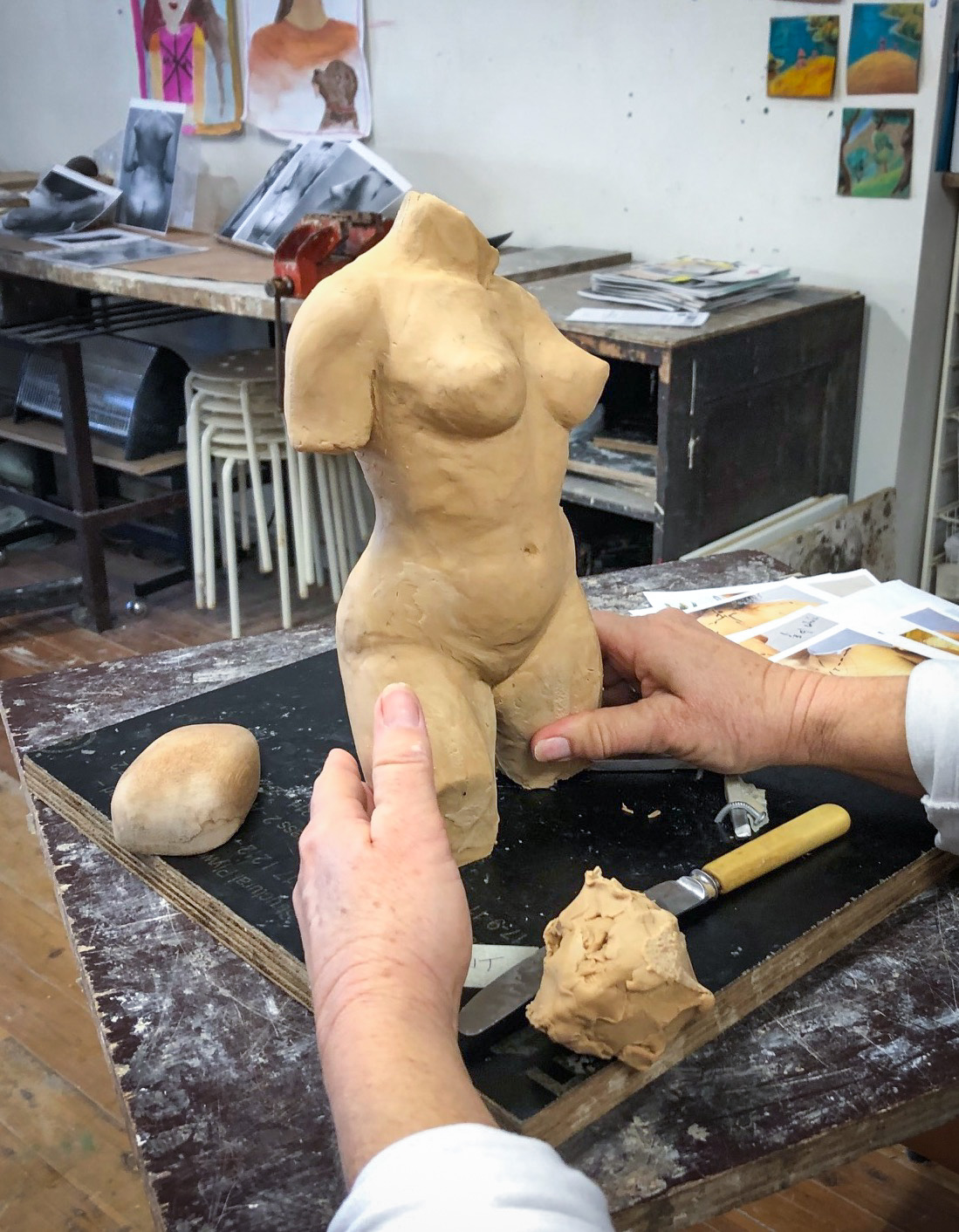 An intensive 4 session course in October with the life model building a raku clay sculpture to be fired or possibly cast at the end of the coursework.
This Lifeclass Intensive is on the weekends of the 10th and 11th, 17th and 18th of October 2020, from 10am – 2pm each day.
Includes model and all tools.
Additional cost: Raku clay $30 per bag if required.
NOTE: Due to NSW Government Covid-19 business and social restrictions there will only be room for 6 participants.
SESSION 1 – 10/10/20
Drawing the pose as an armature investigation and then making a raku armature to begin our form development, seeing rhythm and proportional values.
SESSION 2 – 11/10/20
Massing forms over the raku armature, roughing out the form relationships and proportional values through the act of seeing and developing spatial awareness.
SESSION 3 – 17/10/20
Further form and planar development and modelling the forms as a unified whole.
SESSION 4 – 18/10/20
Refining our modelling, adding facial features and hair. Completion of modelling, discussions regarding firing or casting the finished modelling.
NOTE: When enrolling for a course or workshop please make sure you put the appropriate number of students enrolling in the enrolment box.