Sculpture Lifeclass Saturdays
Term 3 2019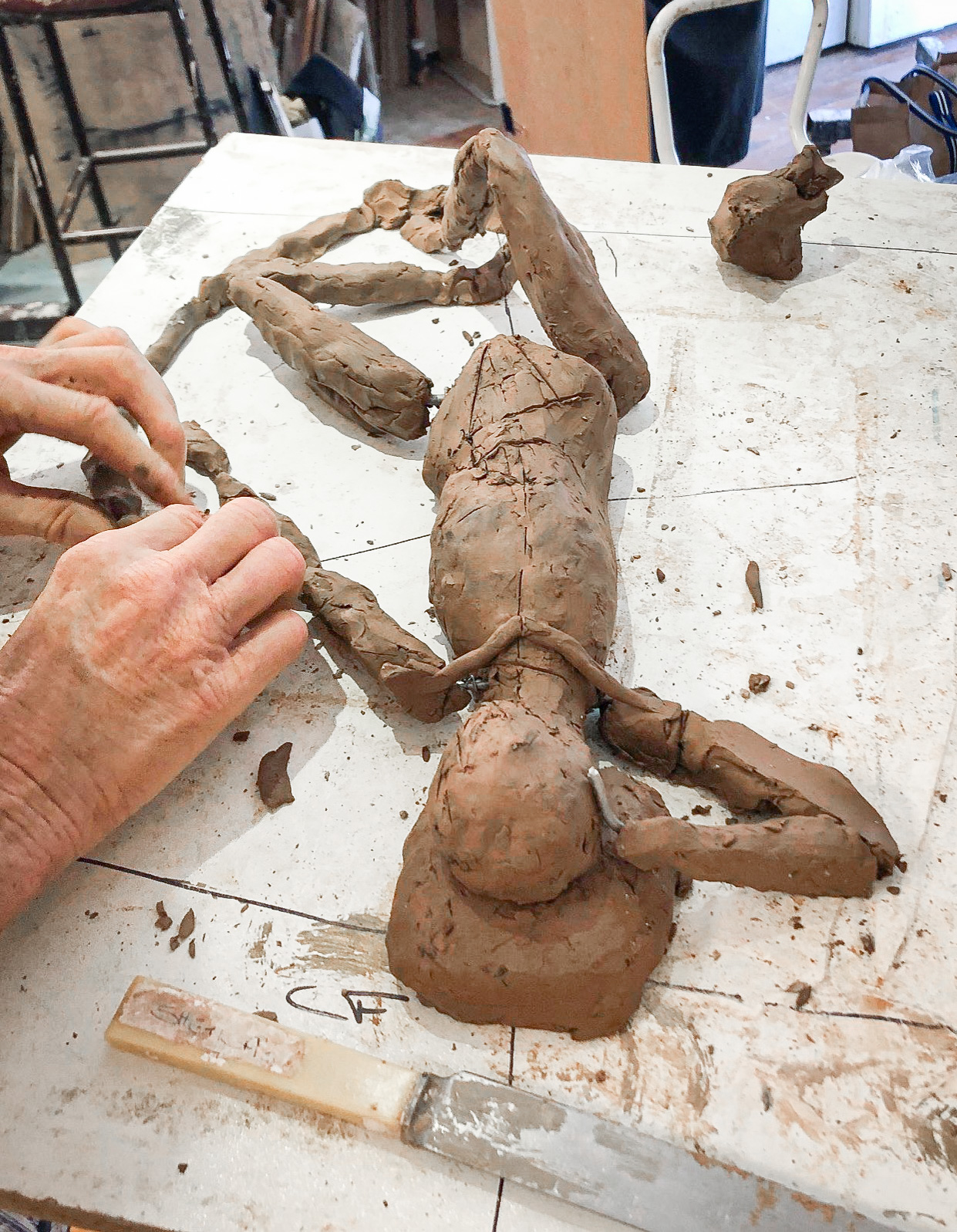 A five week course with the model building a raku clay sculpture to be fired or possibly cast at the end of the coursework. I have had a special request to hold a Saturday course for those who are working and can't make the Friday Lifeclass.
Dates:
August 10th, August 24th, September 7th, September 21st and October 5th from 11am – 1:30pm.
WEEK 1 – 10/8/19
Drawing the pose as an armature investigation and then making a raku armature to begin our form development, seeing rhythm and proportional values.
WEEK 2 – 24/8/19
Massing forms over the raku armature, roughing out the form relationships and proportional values through the act of seeing and developing spatial awareness.
WEEK 3 – 7/9/19
Further form and planar development and modelling the forms as a unified whole.
WEEK 4 – 21/9/19
Refining our modelling, adding facial features and hair.
WEEK 5 – 5/10/19
Completion of modelling, discussions regarding firing or casting the finished work.