Sculpture Lifeclass
Term 2 2020 – Online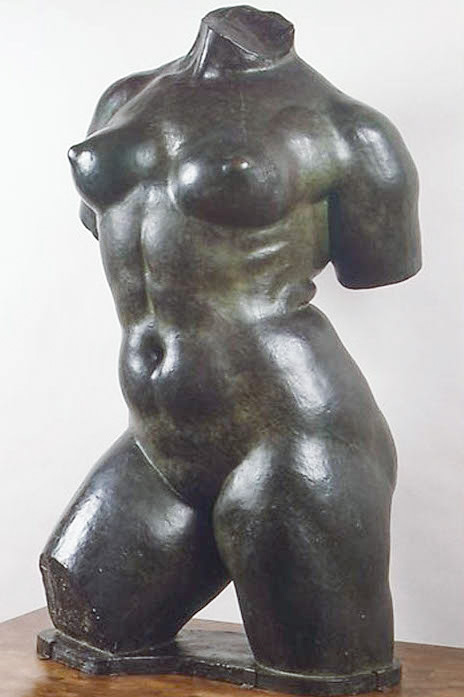 Theme: In the footsteps of the Masters: After Maillol
Exploring the human form is a constant source of wonder and no two poses are ever the same, such is the never ending phenomena of the lifeclass!
In this course you will learn to see by observing form, proportional values, depth, rhythm and structure. We begin with armature building which is the structure that lies beneath the form and from there we will develop our sculptures through modelling using plasticine. Your sculptures will be developed to a stage of finished modelling ready for casting.
This term we will be investigating the French master sculptor Aristide Maillol and his magnificent Torso of Chained Action. Images of this pose will be emailed to the Lifeclass participants prior to the commencement of the first session on Friday May 8th.
Week 1
Beginning your armature, working out proportions, songlines and appropriate board size.
Week 2
Understanding the foundation stones of the torso.
Week 3
Developing your armature.
Week 4
Finishing your armature ready for modelling.
Week 5
Massing out forms by understanding the role of the vertebrae, ribs and pelvis in regards to the poetry and engineering of the figure.
Week 6
Developing your modelling, creating links between the foundational forms and secondary contributors such as scapulars, clavicles, abdominals, neck, legs and arms as cylinders.
Week 7
Discussion about junctions and planes between torso and limbs, the roles of the muscles and their attachment points.
Week 8
Further investigations into developing the contour lines of the torso, the pelvic floor, buttocks and breasts.
Week 9
Beginning to finesse your modelling, skinning and connecting the surface without loosing your sculptural notes.
Week 10
Finalising your modelling ready for casting.
MATERIALS LIST
Plywood Board
Plasticine
Aluminium wire
Tie wire
Chicken wire
Newspaper
Hammer
Nails
Pliers
Tape
Modelling tools
A kit for the following items can be purchased from Sydney Art Space:
Plasticine, Aluminium wire, Tie wire, Chicken wire, Modelling Tools
Cost $75
If you only require plasticine you will be able to pick up a kit for $20 from Sydney Art Space after enrolling.
This is an Online Course using the Zoom platform
Classes will be limited to a minimum of 6 and a maximum of 12 participants. You can enrol as usual below.
You will be sent a link to join the Zoom class after you enrol and again 15 minutes before the class starts, you will be prompted to install the Zoom app or program after you click the link. This is FREE!
So have your computer and art materials ready in front of your art work area!