Self Portrait: Clay Handbuilding
5-10 Years – 8 July 2020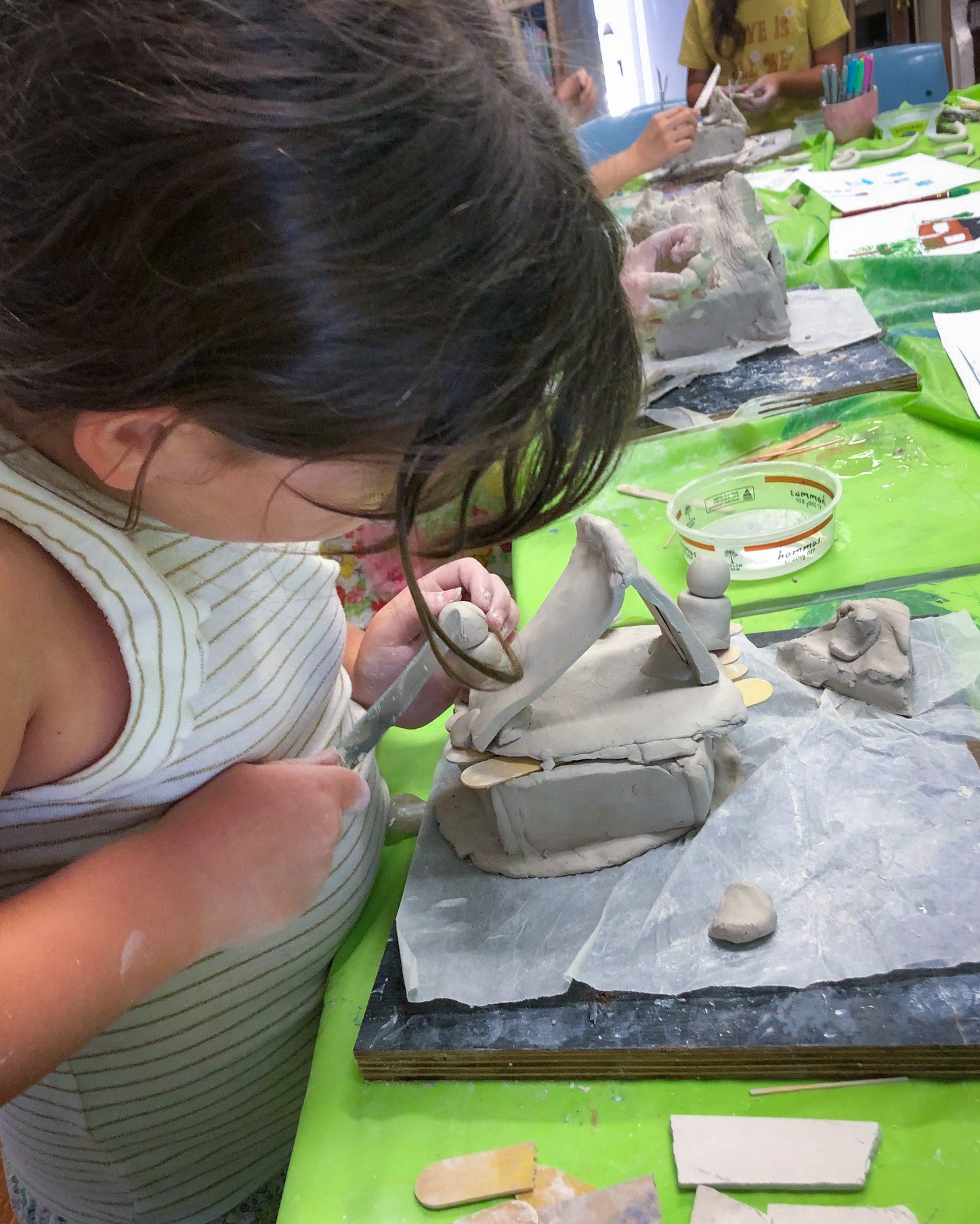 Using the mirror we will begin by drawing ourselves and finding out some things about our own face and its proportions. We will then transfer this information to model a clay mask of our portrait using air drying clay. This can then be painted and hung at home once dry.
We are delighted to resume face-to-face workshops and classes! However, the health and well-being of our community remains our top priority. To comply with NSW Government Covid-19 rules and social distancing requirements from 1st July classes will have 10 students maximum, with a limit of 12 people in the inside studio space at any time. Please be mindful of this and help us keep our community safe.
Full Day of Fun
Give your child a full day of creative fun by booking them into both workshops on this day. Includes free supervision over lunch. Please bring lunch, a drink and healthy snacks.
Creative Kids Rebate
You can use a $100 Creative Kids Voucher if you book the same child into both workshops on this day.
PLEASE NOTE:
You must purchase the 'Dual Enrolment' and enter coupon code 'CK' during checkout to receive the $100 discount, and separately enter your child's voucher number and details.
Only 1 'Dual Enrolment' is allowed per order. Please place multiple orders to obtain the rebate for more than one child.
Waiting list: Please leave your details if you would like to be informed of openings for this class or if it runs again...