Teens Art Club
Term 1 2020
Our Teen's Art Club on Mondays with young and talented artist Tessa Magliano from 4pm – 5:30pm is for creative youth to come, relax and enjoy after-school art sessions. Participants will work on improving skills in drawing and also get the chance to work on their own projects. This coursework is eligible for the Kids Creative Rebate too!
Week 1. Chalk Pastels Part 1: Artist Study of Noah Klocek
Learn how to capture a scene using light and shade inspired by the artwork of pastel artist Noah Klocek. Students will complete 2 pastel studies of Klocek pieces to understand how to build up tonal arrangements and shape, then will do their own monotone pastel photo study translated using the techniques they've gained.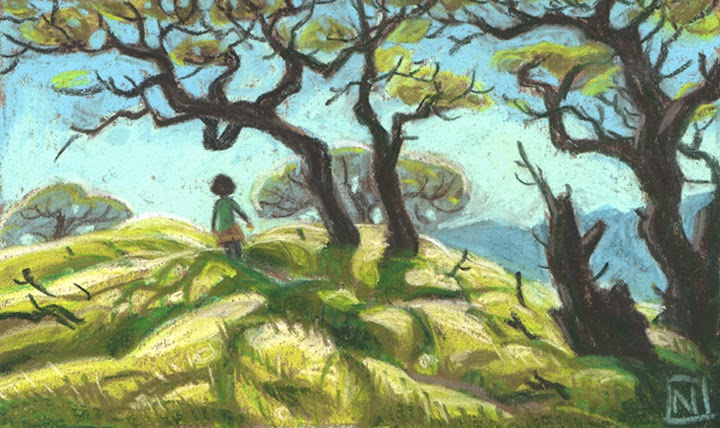 Week 2. Chalk Pastels Part 2: Plein Air
Continuing on from the techniques learned in the first pastel lesson but now moving into colour, students will complete a warmup still life pastel in the studio, then move to the backyard to create a plein air piece from the scenery.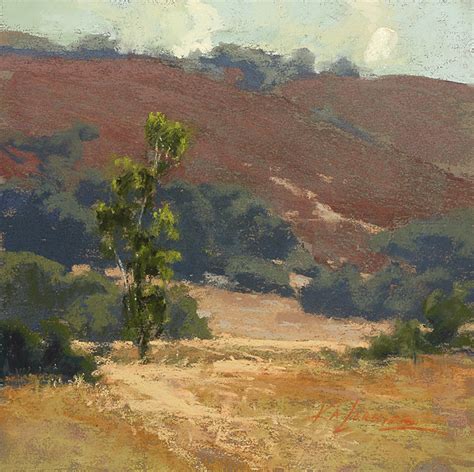 Week 3. Sculpting: Figurine sets
Students will learn how to plan and design, then work with Sculpey, posca pens and sculpey glaze to create a set of simple-form figurines with a unified, cohesive aesthetic. Objects with stylised, simplified forms that work well in the sculpey medium will be brought in for inspiration.
Week 4. Sketching with Shape: Style study of Masaaki Yuasa
Learn how to make dynamic, exciting sketches with the work of artist & filmmaker Masaaki Yuasa. This lesson, students will sketch in ballpoint pen instead of pencil to learn how to let go of erasing mistakes. Students will complete studies of a few Yuasa sketches, then translate existing drawings into the style, and finally will draw setups of figures & objects from life in the Yuasa style.
Week 5. Composition part 1: Techniques for Mastercopies
Mastercopies are immensely helpful for improving your art, so it's important to know how to do them efficiently. This lesson, we'll learn how to efficiently re-create a work to learn from it. Students will practice mastercopies from many different artists using chalk pastel, and be instructed how best to approach doing a mastercopy of a work by identifying which mediums, techniques, and process was used by an artist.
Students will be asked to name their favourite animated movie so screenshots can be brought in for study for next lesson.
Week 6. Composition part 2: Principles of Composition
Students will be taught the principles of composition- what makes a piece work visually, choosing how to arrange it, and communicating visually using camera angles & shapes.
Week 7. Watercolor & gouache
Students will be taught how to work with watercolor to grasp its techniques, will complete a step-by-step study of existing watercolor works by various artists, then can choose to complete a photo study from an image of their choice in watercolor, or do a plein air in the backyard.
Students will be asked to choose 1 to 3 animals they would like to study for next lesson, and if possible to bring in a printout of some images they like of the animals.
Week 8. Animal Study: Form & shape
Learn how to capture the essence of an animal by studying its form, unique appearance and abilities, and how it moves. We'll have printouts of the animals chosen from last lesson, and students will learn how to communicate what they enjoy most about the animal through their drawings (fierce, wise, endearing, etc).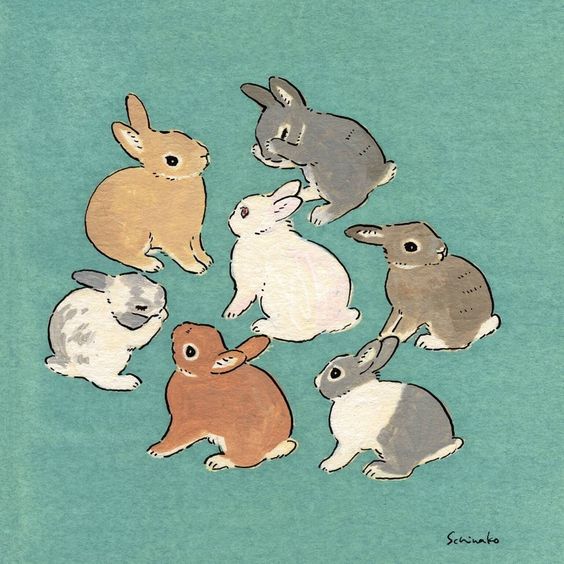 Week 9. Patterns in Nature
Observe how nature approaches composition and color by studying patterns on plants and animals. Students will learn how to break down, analyse, and recreate patterns from nature and take notes on color, shapes and arrangement from nature's example to improve their own works. Students will recreate 3 patterns in their choice of pastel, colored pencil, or watercolor & gouache.
Students will be asked to choose their favourite category of plant or animal to create a larger piece about next lesson.
Week 10. Dynamic Arrangements
This lesson, students will make a larger piece with the many variants of plant or animal that can be found in their chosen category. They can also choose the sculpures they created in lesson 3 to draw and expand on. We'll study the simplified & geometric forms of artists such as charlie harper and Yoko Tanji to design a piece featuring the many different types of plant or animal in the student's chosen category (ie. fish, succulents, birds, etc) and use stylisation & pattern to distinguish them from each other.
Creative Kids Rebate
You can use a $100 Creative Kids Rebate Voucher if enrolling for 5 or 10 sessions. To find out all about it and how to apply for your 2020 voucher please go to: www.service.nsw.gov.au/campaign/creative-kids
Please note:
You must enter coupon code 'CK' during checkout to receive the $100 discount, as well as separately entering your child's voucher number.
Please place multiple orders if you wish to use vouchers for more than one child.