The Voyage Of Colours With Farina Salehi
2 April 2017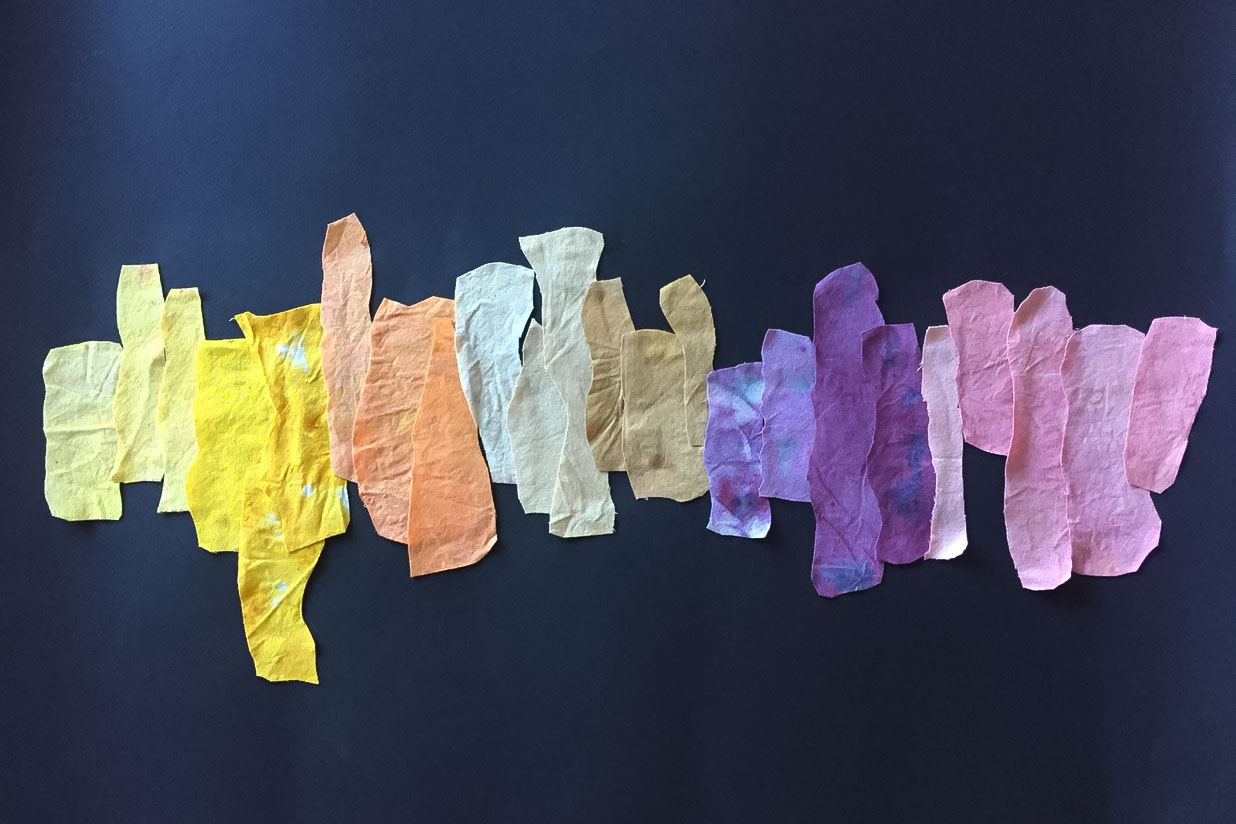 The workshop starts with basic techniques which includes dying the fabrics with natural or synthetic colours based on their own talent. Then they can play, design or paint on the pre-dyed fabrics, layering techniques with pre-dyed hessian fabric or paper and building up their own design by layering & stitching the fabrics together to creating different design and playing with shapes. The work shop is an individual journey of each participant. I will show them the way and the participants choose where to go and will map out their colourful journey individually. I am a rigid believer in less rigid and more freeway of thinking to enhance their imagination. Depending on the number of the participants I will set up provocation station/projects to grant the freedom to choose the activity. As an instructor in other words co-learner, I will explore their likes and train of thoughts to plan the further activities during the workshop.
Dying with Natural colours
We can easily use natural ingredients from earth like fruit, vegetables, and herbs such as:
Light & dark shades of yellow: Turmeric
Green: Spinach
Light & dark shades of brown: Henna, coffee, tea, onion
Light & dark shades of Red: Beetroot, Berries
Blue/Purple: blueberries, cabbage
Orange: carrot
Dying with natural colours need more time, patience, professionalism than Synthetic pigments.
Dying with synthetic colour pigment
Participants can use commercial colour pigment such as Rit Dye Tinte brand as well which is available in 10 colours in a powder form. It is $6.95 per package (one colour).
For the fabric Calico unbleached cotton fabric is preferred and it is roughly $5 per meter. I can provide all these materials and colours for participants upon your request.
Participants have a choice to choose both ways to dye the fabric.
Materials
knife
needle
thread
scissors
fabric glue
paper
black or white watercolour paper