Watercolour Intensive
With Tanya Baily – 21 April 2017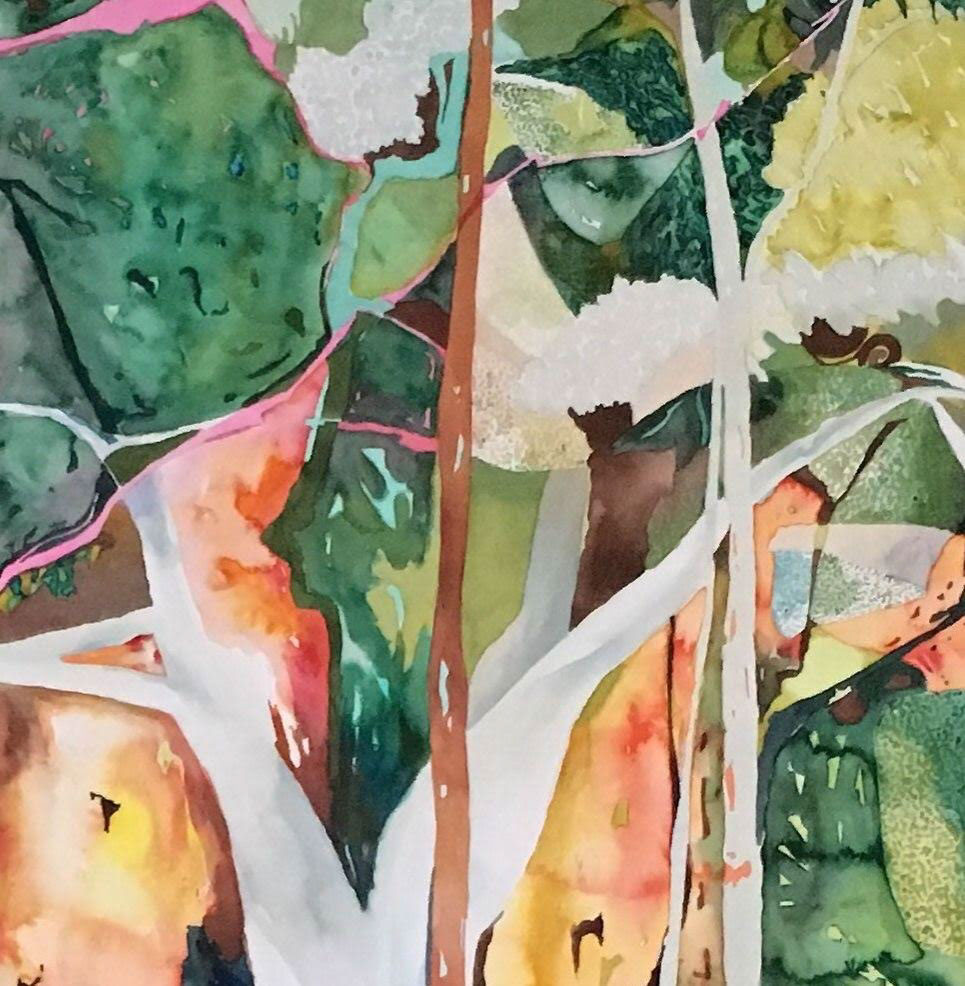 Watercolours Intensive: a fun and fast moving workshop where students learn, revise or revisit a range of watercolour techniques.
The workshop begins with a range of technical exercises and finishes with students completing a small Still-life painting. Students will practice a number of essential watercolour techniques, with an emphasis on controlling the water and mixing and blending colours. Students will learn about the difference between papers and pigments, and gain some tips about how best to design and approach a finished watercolour painting. This workshop is suitable for beginners as well as those more experienced artists.
Subject matter – Floral, leafy and organic shapes.
Materials List
Paint Colours: tubes or dry palettes
Basic essential cold/warm colours:
pthalo/windsor blue
ultramarine blue
lemon yellow
windsor yellow deep/indian yellow
alizarin crimson/permanent alizarin
+ burnt sienna, yellow ochre
Students are welcome to bring other previously owned or preferred colours.
Handy additions might include: pthalo turquoise/green, magenta, Prussian blue.
Tutor recommends Windsor and Newton brand, Schminke, Daniel Smith (or equivalent quality). Student quality watercolour paints are cheaper, but are made with inks and synthetic dyes, not pigments, and therefore they don't last as long and the colour quality is not as good.
Paint Brushes
Starting set: synthetic quality cheaper watercolour brushes are fine, approx sizes 4, 8, and 12.
Palette
Large deep pan watercolour palettes are preferred.
Paper
1 sheet size 58cm x 76cm 300gsm , medium grain 100% cotton watercolour paper (this is expensive, but buying in the large sheets is the most economical way. Brands most commonly found are Arches and Fabriano)
1x small pad (A4 size) of 300gsm watercolour paper: recommended brands are anything except Reeves
One roll of kitchen paper towel
HB pencil, sharpener, rubber
Who's Attending
2 people are attending Watercolour Intensive With Tanya Baily – 21 April 2017