Watercolour Workshop
17 May 2020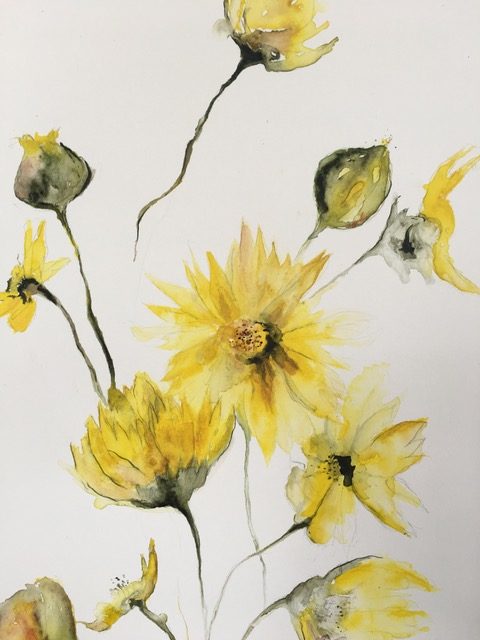 Join us for an online afternoon of watercolour painting with local Artist and teacher Eleanor Amiradaki. The group will be exploring a variety of watercolour techniques whilst learning the basics of colour mixing, blending and creating tonal variations and unique compositions. Referencing the works of both traditional watercolour artist's and contemporary watercolour artists to expand the possibilities of working in this beautiful medium. Demonstrations of technique and 1:1 guidance will be available to each student through the Zoom art workshop.
Materials List
Watercolours paints (tubes or block set is recommended) Minimal Palette – this should include a selection of both a warm and cool red, blue, yellow. Recommended Extra's: Van Dyke Brown, Naples yellow, titanium white, Ivory black, Burnt Umber, burnt Sienna. I recommend Holbien or Windsor & Newton.
Roll of absorbent towel & masking tape (we will have some here)
Pencils, kneadable eraser
A plastic watercolour palette (we have plastic plates here and plastic containers for water).
Coloured watercolour pencils (again we have some here if you don't have any).
Any smooth or medium watercolour paper with a minimum of 185gsm (size of paper is up to you and can be cut down to suit). Recommended: Archers watercolour paper.
THIS IS AN ONLINE COURSE USING THE ZOOM PLATFORM
Classes will be limited to a minimum of 4 and a maximum of 10 participants. You can enrol as usual below.
You will be sent a link to join the Zoom class after you enrol and again 15 minutes before the class starts, you will be prompted to install the Zoom app or program after you click the link. This is FREE!
So have your computer and art materials ready in front of your art work area!