Kids and Teens Art Club at The Art Shop Mona Vale
6 Week Course – Term 1 2023
The creative act is fundamental in providing an opportunity for children to connect with their innate creativity whilst having fun! Join artist and arts educator Christine Simpson to explore a range of techniques/materials focusing on building foundational skills whilst children find and develop their creative expression.
Location:
The Art Shop Mona Vale
54 Darley Street, Mona Vale 2103
02 9979 6559
theartshopmonavale.com.au
Week 1: The Spotted Quoll
Sculpture
Children will discuss the physical attributes of the spotted quoll and learn various model ling techniques using clay and paper armatures.
Week 2: The Spotted Quoll
Sculpture
Children will complete their spotted quoll sculptures ready for firing in the kiln.
Week 3: The Donatello Portrait
Drawing
Children will use charcoal techniques to create a likeness to one of Donatello's portrait busts.
WEEK 4: Negative Spaces
Drawing And Ink Wash
Children will draw a composition focussing on negative spaces to create an image. They will then use ink and wash to discover different tonal values.
WEEK 5: The Arid Landscape
Drawing, Painting and Collage
Children will draw shapes and paint colours of the central Australian landscape whilst learning about processes used by artist Jean Arp to investigate spatial relationships, abstraction and colour.
WEEK 6: Autumn Fruits
Drawing, Stencilling and Painting
Children will draw autumn fruits before cutting these drawings up to create a stencil which will then be painted to create a unique composition.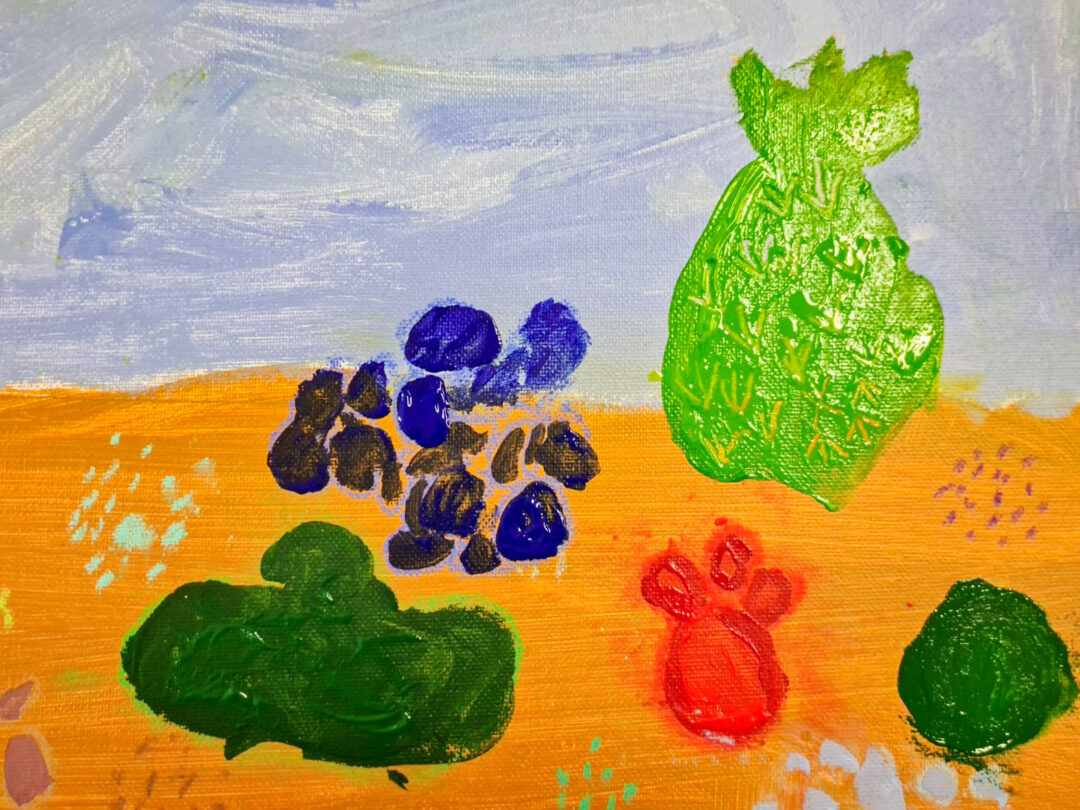 Creative Kids Rebate
You can use a $100 Creative Kids Voucher for this course, please choose the appropriate enrolment option below and you will be asked for your child's voucher details during checkout.
To find out all about it and how to apply for your 2023 voucher please go to: www.service.nsw.gov.au/campaign/creative-kids