Summer Sculpture Lifeclass Intensive: Portrait Bust
22 & 23, 29 & 30 January 2022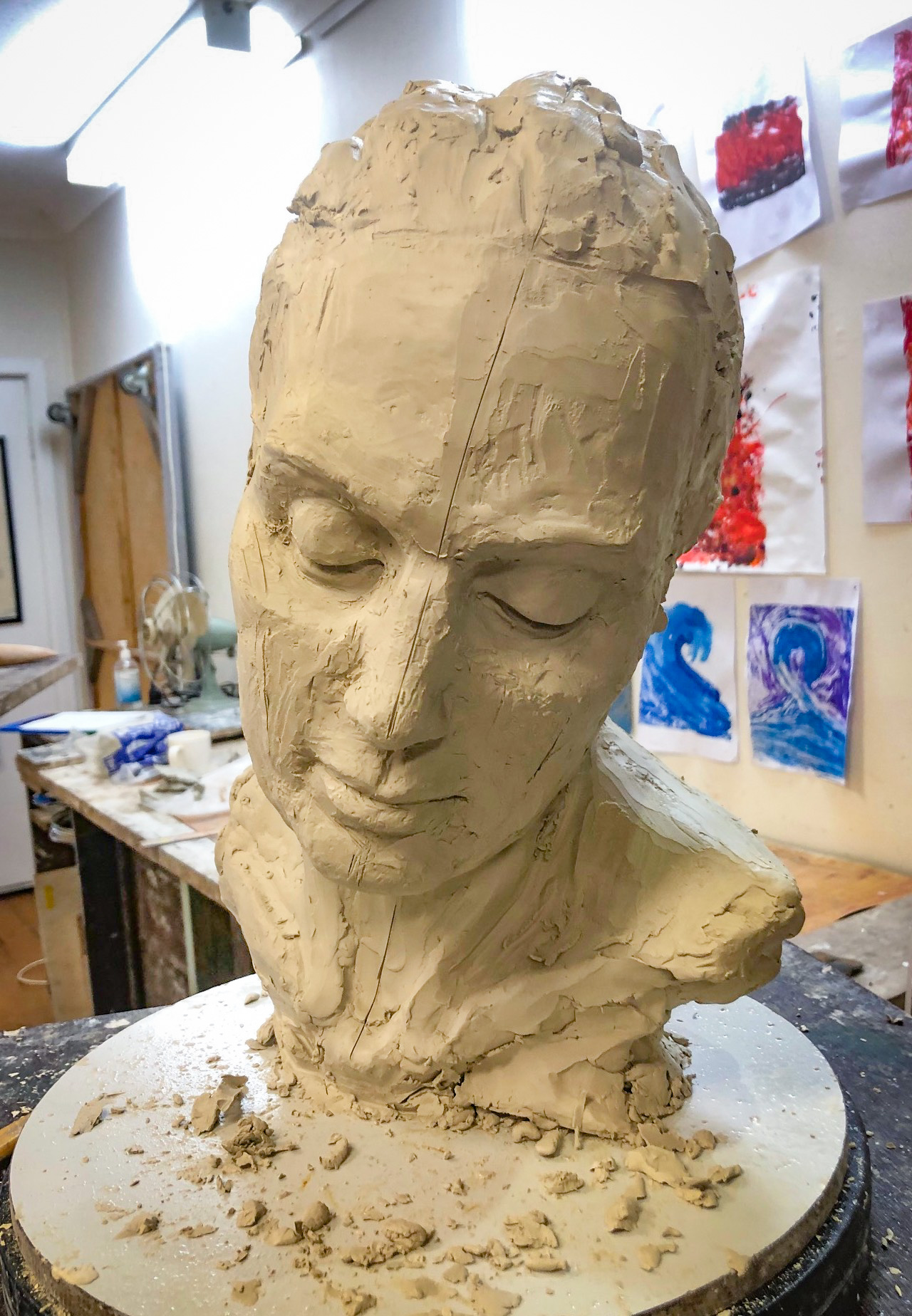 Portrait Bust
An intensive 4 session course in January, on the weekends of the 22nd, 23rd, 29th and 30th January 2022, from 9:30am – 1:30pm each day.
Includes model and all tools.
Additional cost: Raku clay $30 per bag if required.
SESSION 1 – 22/1/22
Drawing the portrait bust as an armature investigation and then making a raku armature to begin our form development, seeing rhythm and proportional values.
SESSION 2 – 23/1/22
Massing forms over the raku armature, roughing out the form relationships and proportional values through the act of seeing and developing spatial awareness.
SESSION 3 – 29/1/22
Further form and planar development and modelling the forms as a unified whole.
SESSION 4 – 30/1/22
Refining our modelling, adding facial features and hair. Completion of modelling, discussions regarding firing or casting the finished modelling.