Hello Everyone :)
We are now in the last trimester of winter; quiet, internal days of reflection and creativity are about to be replaced with the vibrancy and regrowth of Spring. The art space has been a beehive of activity and we have lots of interesting art workshops for the September/October school holidays so please read on and see what's going down!
TERM 3:
ENGAGING WITH THE MARVEL OF OILS
Term 3 has seen the introduction of Engaging with the Marvels of Oil Painting, a term course with Yvette Ten-Bohmer to learn some alternative and traditional oil painting approaches. Yvette and the current cohort have been exploring contemporary Australian oil painters and also learning from various master's practices from the 20th century and back to the Renaissance. The learning process engages with colour theory, perspective, form construction, texture building, contrast, light theory and expressive application. This course is open to beginners and intermediate levels and there are 2 places remaining in the last 5 weeks of term.
TERM 3 SCULPTURE
Sculpture has been very productive for this Term with all sorts of wonderful forms developing and an Earthmother lifemodel for Lifeclass hearkening back to ancient Etruscan and Persian works.
We currently have 2 places left for Saturday sculpture workshop sessions which you can join at any stage in the Term. Bookings essential. All other sessions full for Term 3.
TERM 3:
DRAWING FUNDAMENTALS
TUTOR: CHRISTINE SIMPSON
Drawing Fundamentals tutored by Christine Simpson is enjoying a vibrant term exploring many different drawing mediums to embrace the line, tone, contrast, planes, perspective and gesture. Our subjects have been fruit, vegetables, flora, architectural post and lintel forms, hands and the face. We will also be engaging with a couple of plein air sessions towards the end of this term. Drawing is where your practice begins and, like learning a musical instrument, constant drawing practice develops dexterity, seeing ability and confidence. You are welcome to join us and attend the next 5 sessions on a casual or weekly basis. Beginners to intermediate.
TERM 3:
LIFE DRAWING
TUTOR: YVETTE TEN-BOHMER
Life drawing on Thursday evenings has seen some fabulous models over the past 5 weeks, with Yvette Ten-Bohmer putting students through various life drawing strategies and practices. We will draw inspiration from Carravaggio, Brett Whitely and Frida Kahlo in the coming weeks. Tutored and untutored sessions are available, numbers are limited, so please book before coming to ensure we have space available.
TERM 3:
KIDS ART CLUB
TUTOR: GABRIELA CAPEL
Kids Art Club has enjoyed acrylic painting to explore depth, basic colour theory, creating your own palette, drawing and painting inspired by Pablo Picasso and Paul Klee. We are currently engaged in sculpture inspired by Tomorino Inaba and Andy Goldsworthy, printmaking and assemblage to come.
Children are welcome to book in on a casual or weekly basis as we begin a new theme each week. No experience is necessary.
TERM 3:
THE PRESCHOOLERS CLUB
TUTOR: PHILIPPA ALFORD
The Preschoolers Club will be offered as an introductory session with Philippa Alford on Saturday 27th August from 10-11am beginning with a short story to set the scene for creative involvement. Each child/parent will create their own work and comparing the outcome isn't supported, instead, these sessions are dedicated for preschoolers and their parents or carers to create deeper bonding in a safe, fun and creative environment. Please register your interest by the 21st August as places are limited, ages 2-4 years.
ART PARTIES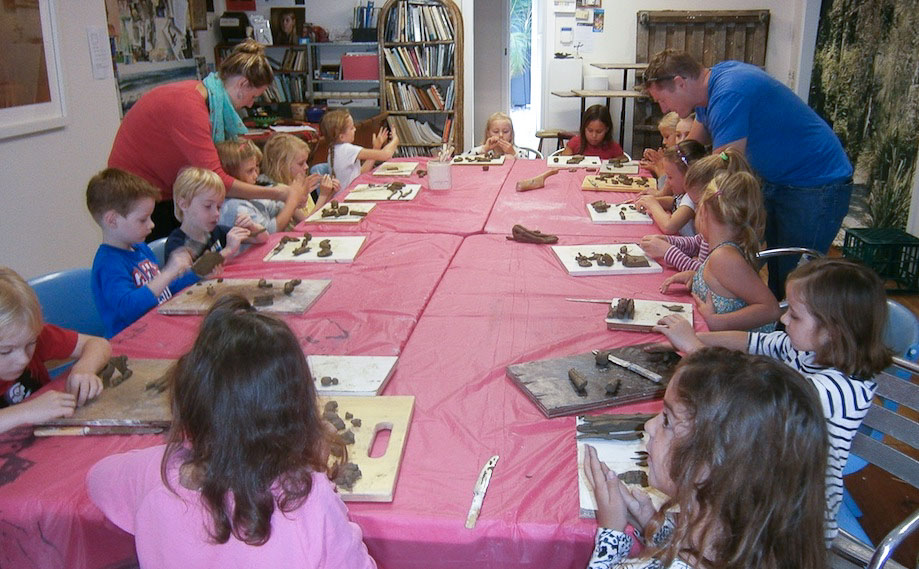 We have had some fabulous art parties at the art space on Sundays for 5-12 year olds. The party girl or boy chooses their theme and the partgoers have had a great time creating all sorts of interesting artwork before cutting the cake! We have also been asked if we can hold them for adults too, and absolutely, why should the kids get to have all the fun!! Parties generally run for 2 hours on Sundays from 10.30am-12,30pm or 1,30-3.30pm. Bookings essential. Any keen adults party planners, do give us a call to arrange an appropriate time as you might like an evening session.
SCHOOL HOLIDAY PROGRAM
The October school holiday art program is in the pipeline and we will send out this information early September so that you can plan for your diary : ]
WORKSHOP:
SCULPTING THE PORTRAIT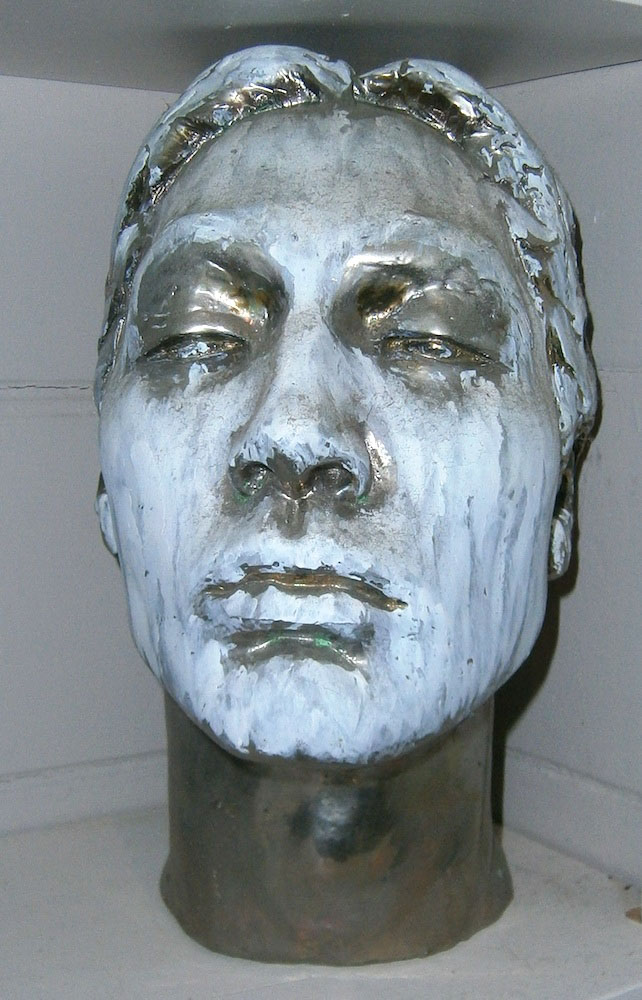 With Christine Simpson
October 1st – 3rd
10am – 4pm
$390
PLACES LIMITED TO 8 PARTICIPANTS
This fascinating workshop will be held over the October long weekend from 1st-3rd of October. Immerse yourself in the creative process as you are taken on a journey to discover and demystify what is required to sculpt a clay portrait from a life model. The model will be with us for the first 2 days with finishing modeling techniques on the final day. This workshop caters for beginners to advanced practitioners.
WORKSHOP:
LUMINOSITY AND COLOUR USING WATERCOLOUR
With Tanya Baily
October 8th & 9th
9.30am – 4.30pm
Beginners to More Advanced
$320
PLACES LIMITED TO 8 PARTICIPANTS
In this workshop you will learn colour theory as it applies to using watercolour painting and will come away with a better understanding of the differences between pigments and capturing the light. Being informed as to which techniques and colours to apply, participants will be made more aware of the different watercolour materials. In so doing you will discover processes for success in making a larger more complete watercolour composition.
WORKSHOP:
WACKY WEAVING WORKSHOP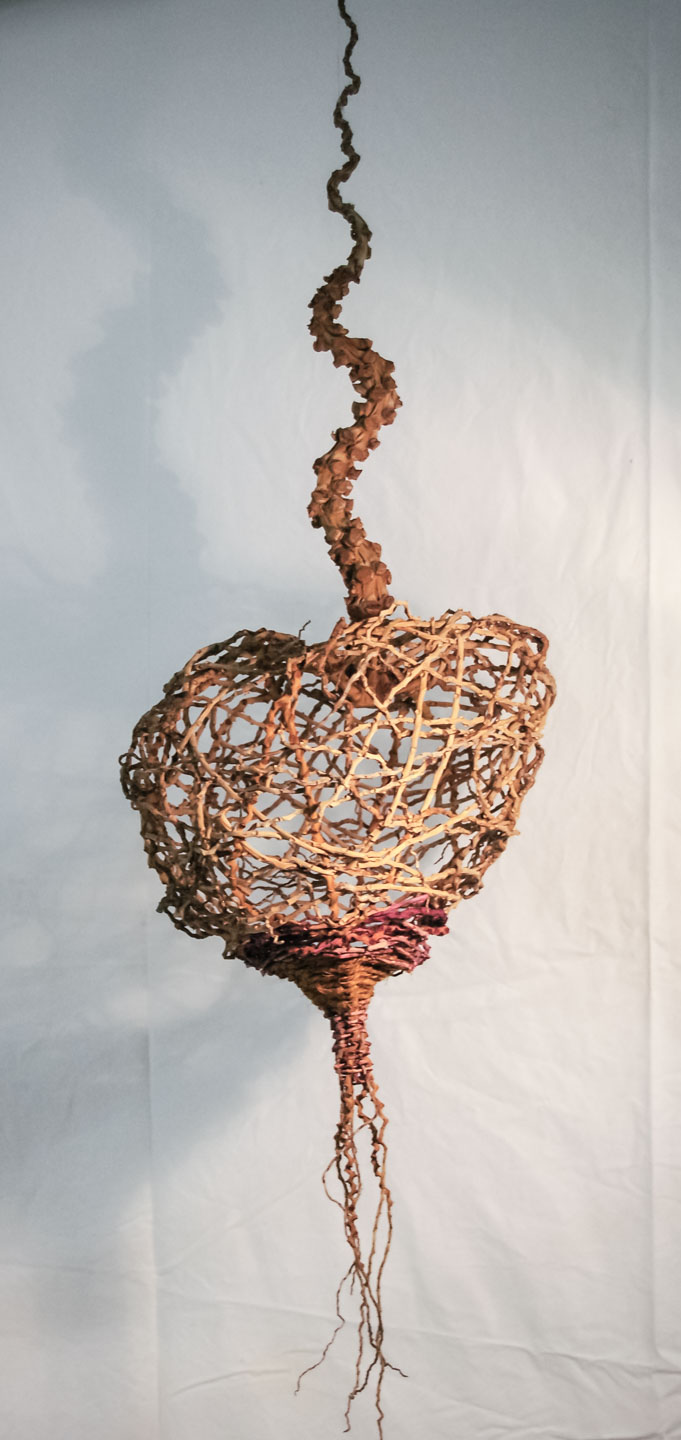 Exhale, Cherry Corr, 2014
With Cherry Corr
Sunday October 16th
1pm – 5pm
Open adult. Please note: parent and child can attend this workshop together
$60
PLACES LIMITED TO 8 PARTICIPANTS
Learn the art of 'RANDOM WEAVING' using collected natural materials with Cherry Corr.
This is a fun and relaxing workshop that will calm your mind and show how to use palm inflorescence in an absorbing organic process. Be warned – street-side vegetation piles will never look the same and weaving has been known to be addictive!
Participants will enjoy a light afternoon tea and take home their wonderful woven creations.