Drawing Fundamentals
Term 3 2023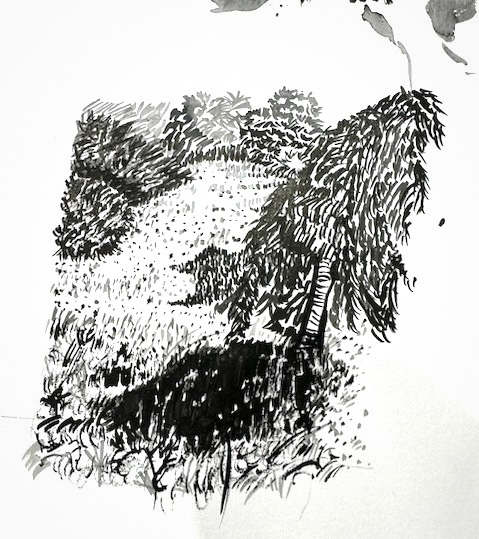 This term we will draw from real life. Each week we will set up a unique themed 'still life' which will be the stimulus for exploring varying aspects of drawing fundamentals. You are invited to bring in an item to contribute to the 'still life' arrangement each week.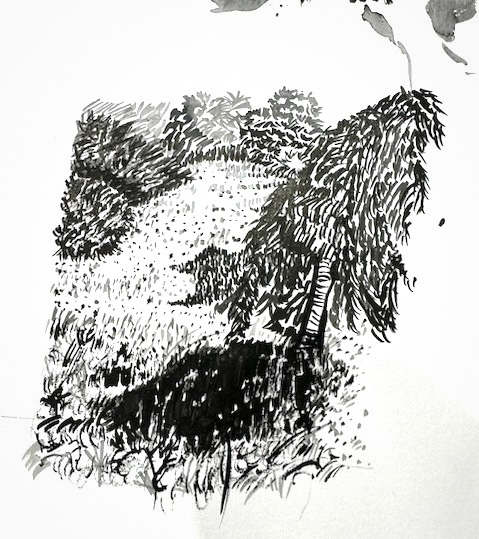 WEEK 1: Rainforest Garden
Foliage, fruit, flowers, vines.
Starting with ink we will explore line as we observe and draw our 'Rainforest Garden' still life.
WEEK 2: Work in the Kitchen
Pots, pans, bowls, implements, spoons and spatulas.
Using charcoal we will explore shapes, volumes and tonal values responding to our 'Work in the Kitchen' still life.
WEEK 3: Morning Tea
Tablecloth, teacups and teapot, milk jug, bickies and cake.
We will set up a morning tea, observe, draw and partake! Using oil pastels we will focus on proportions, composition and colour.
WEEK 4: Waste not, want not…reuse, recycle
Rubbish and recycling… anything that might go into your bins!
We will use pencil to draw this still life as we observe and consider negative space.
WEEK 5: Discarded clothing and unmade beds
Textiles and fabrics, bunched and scrunched, folded and draped
We will be honing our observation skills drawing this still life of drapes and folds, using pencil and charcoal, exploring composition and rendering of light and shade.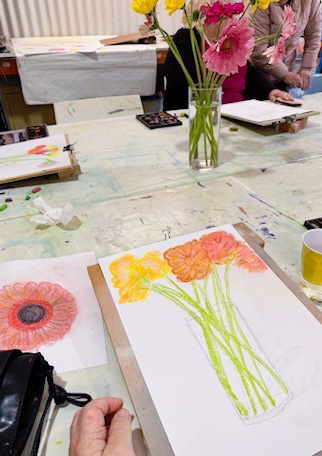 WEEK 6: A world of flowers
Just flowers!
Using soft pastels enjoy responding to the colour and forms of this 'world of flowers' still life.
MATERIALS & EQUIPMENT LIST
Pencils, a range from 2B through to 6B
Charcoal – willow, various thicknesses
Oil Pastels (small set of range of colours)
Soft Pastels (small set of range of colours)
Putty Erasers and Hard Erasures
Pencil sharpener or Stanley knife
Paper, A3 drawing pad
Apron (optional)
Black ink and soft brush (no 4 size)